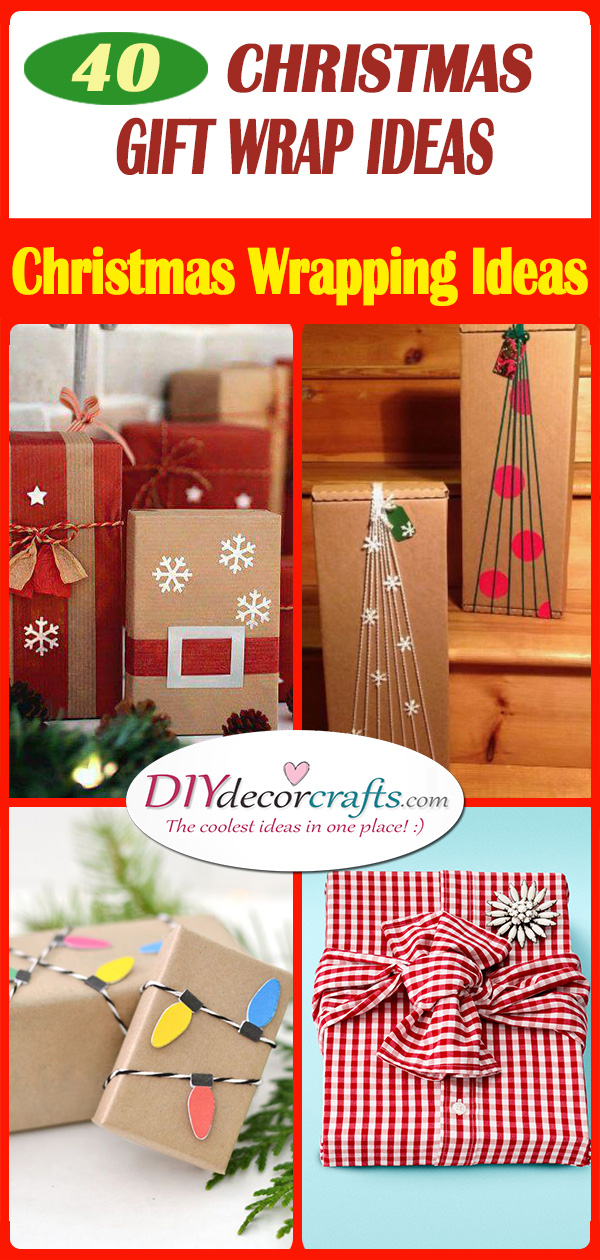 One of everyone's favourite holidays is definitely Christmas. A time to spend with your loved ones in peace and love. When Christmas is just around the corner it's time to start thinking about presents! It's a great feeling to give everything something they need or something they love. Of course, when you give everyone presents, you should also try wrapping the gifts in a meaningful and gorgeous way. That is exactly why we have collected 40 Christmas present wrapping ideas. This should assist you in finding a bit of inspiration amongst our many ideas for Christmas!
1. Simple and Rustic – A Touch of Nature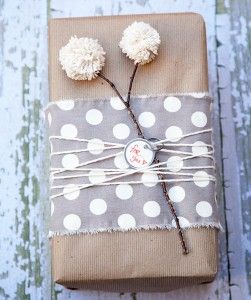 source
When wrapping presents, you might think about what the other person's style is. If they like an old-fashioned or rustic take on things, why not use simple brown paper to wrap up their gift? Wrap a bit of fabric around it as well, as well as some yarn. Then add a touch of nature to the wrapping, slip a flower in between the wrapping of yarn.
2. A Christmas Vibe – Christmas Gift Wrapping Ideas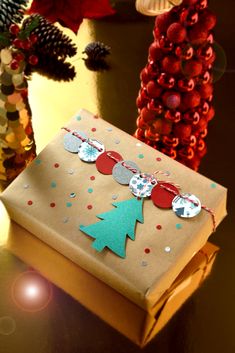 source
Since it's Christmas, it might not hurt to give your gifts a Christmas vibe. You can achieve this by wrapping up your gift in brown paper, adding small green and red polka dots to it. If you are going to attach a card to your gift, why not shape it like a fir tree?
3. Getting Creative – Wool Art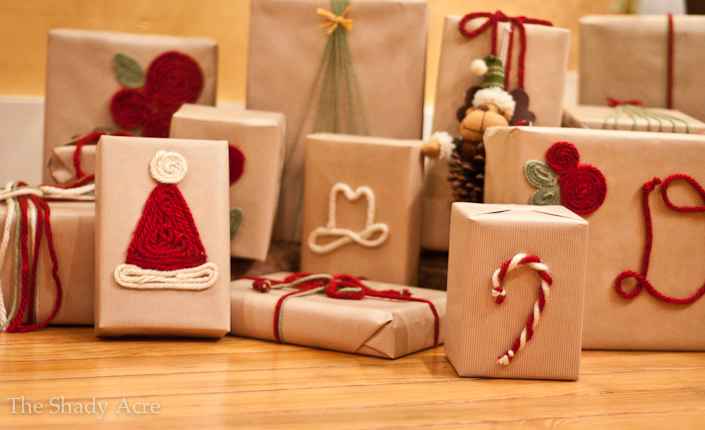 source
There are so many ways to uplift your Christmas wrapping. For example, by using wool or yarn art. After wrapping your present in some simple paper, it's time to decorate it with wool! Bend it and glue it to the wrapping paper in order to create Christmas shapes on each gift. You can create a Santa hat, a candy cane or a Christmas tree! It's all up to you!
4. Remember the Card – Personal and Intimate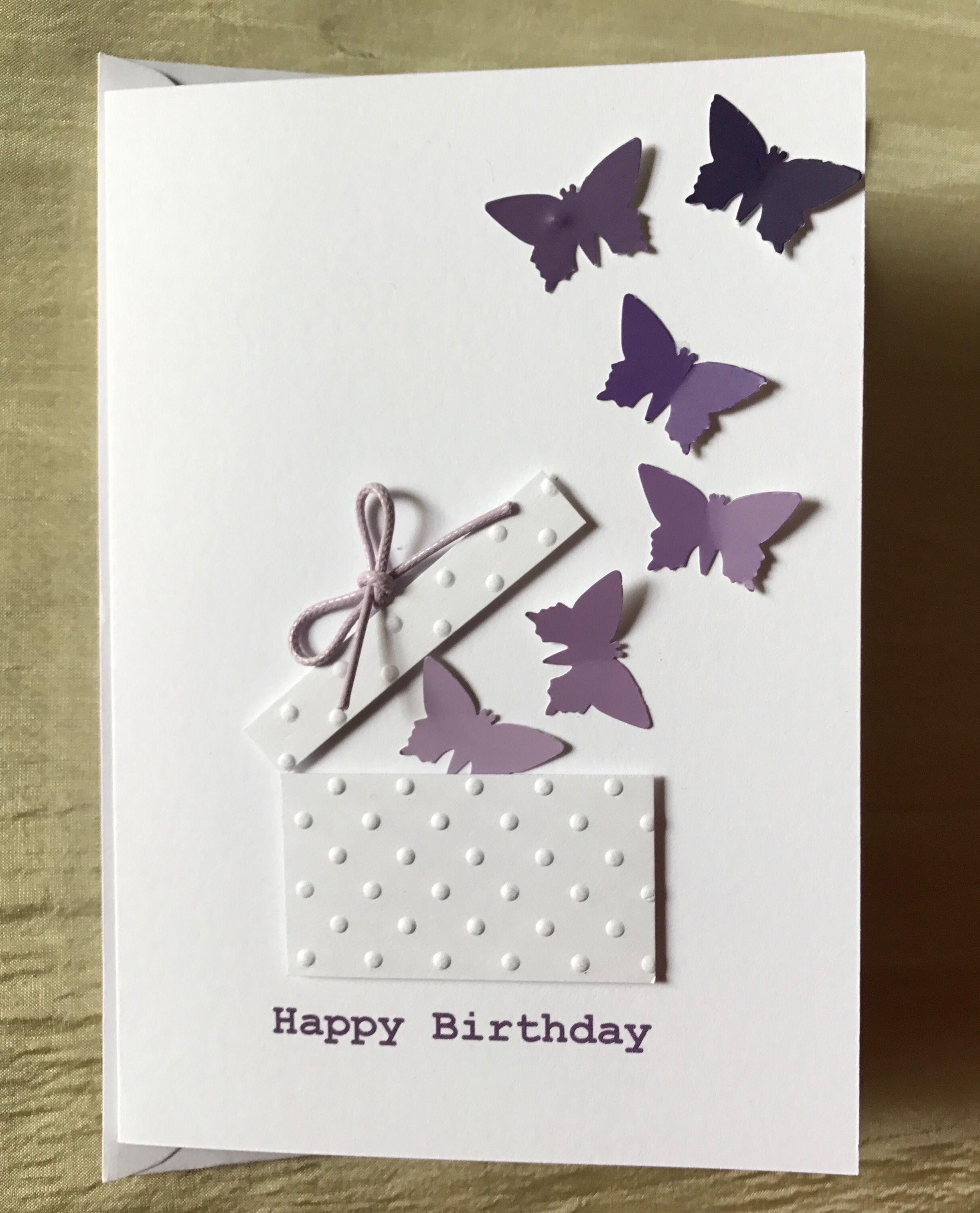 source
If you've already wrapped up your gift in a fabulous way, then there is something you shouldn't forget. This is a card! A card is a great way to take your whole present to a personal and intimate level. Sometimes, what's written on the card is worth so much more than the present itself! So don't forget to write a few lines to your loved ones, telling them how much they mean to you.
5. Wrapped in Fabric – Creative Christmas Wrapping Ideas
source
Here is another creative and unique way to wrap a present for Christmas. Using no other than a checkered shirt! Use the two sleeves to tie a knot at the front!
6. Cute Flowers – A Delicate Ambience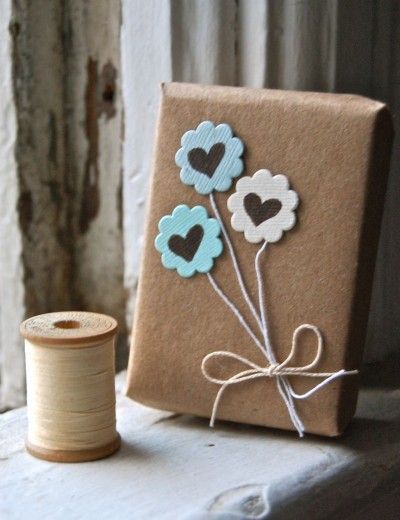 source
If you are looking for a simple and delicate way to wrap up your Christmas present, look no further! Firstly, wrap your present in simple brown paper. Then cut out flowers and glue them to the wrapping. Create their stems out of yarn and tie them in a bow!
7. Include a Wreath – Christmas Wrapping Ideas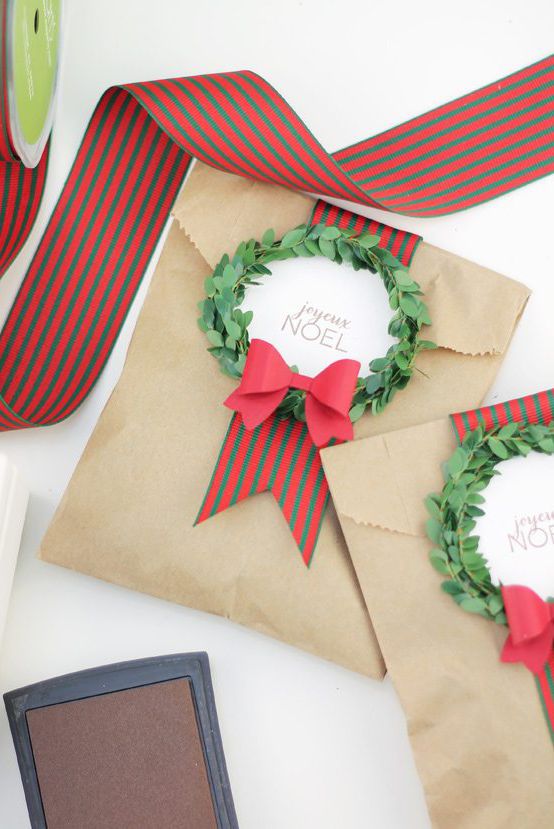 source
If you are giving something small, you can simply slip it in a paper bag. Then attach a small ribbon to it and a circular card! Create mini wreaths and place these above the circular cards. The wreaths will definitely bring a Christmas vibe to your presents!
8. A Woolly Sweater – For Your Christmas Wrapping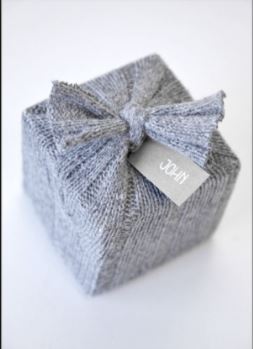 source
There are so many fantastic ways to wrap up a Christmas gift. Wrapping it up in a woolly piece of fabric is just another! This will give you winter vibes as if the gift inside were feeling a bit cold so it had to dress up properly.
9. Christmas Lights – Bright and Vibrant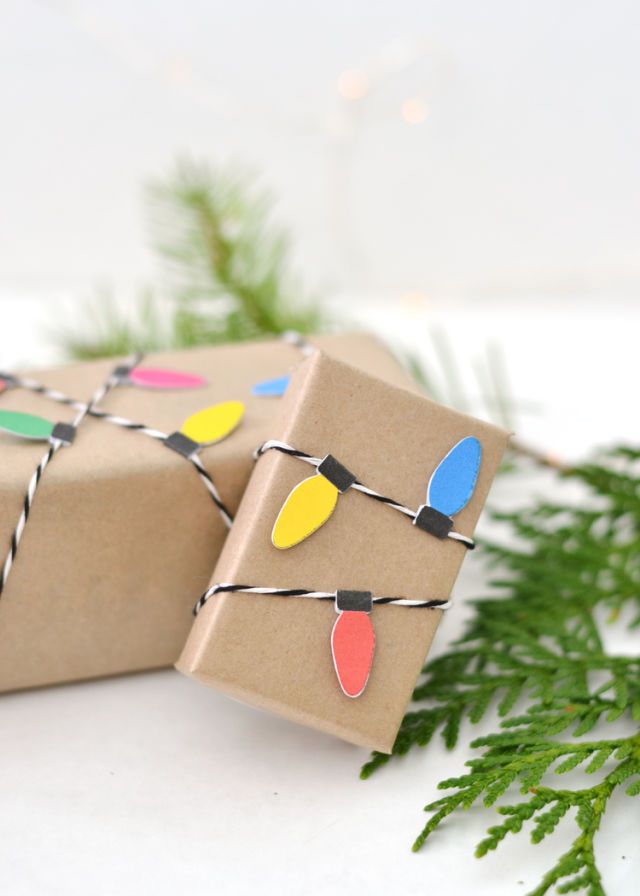 source
When you think of Christmas, what image pops into your head almost immediately? Is it a string of Christmas lights, wrapped around a fir tree? If so, why not recreate these colourful bulbs all over your gift? As if a string of Christmas lights were wrapped around your presents. It will look fun and vibrant!
10. Suit and Tie – Christmas Wrapping Ideas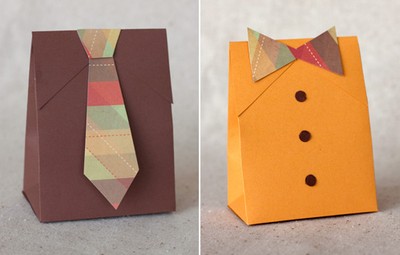 source
Make your gifts look like elegant suits with the addition of a bowtie or tie. After wrapping your present up, simply add either a tie or a bowtie with a few buttons underneath it. This is a great way to give a gift to a male friend or family member!
11. Pinecones and Mistletoe – Natural and Simplistic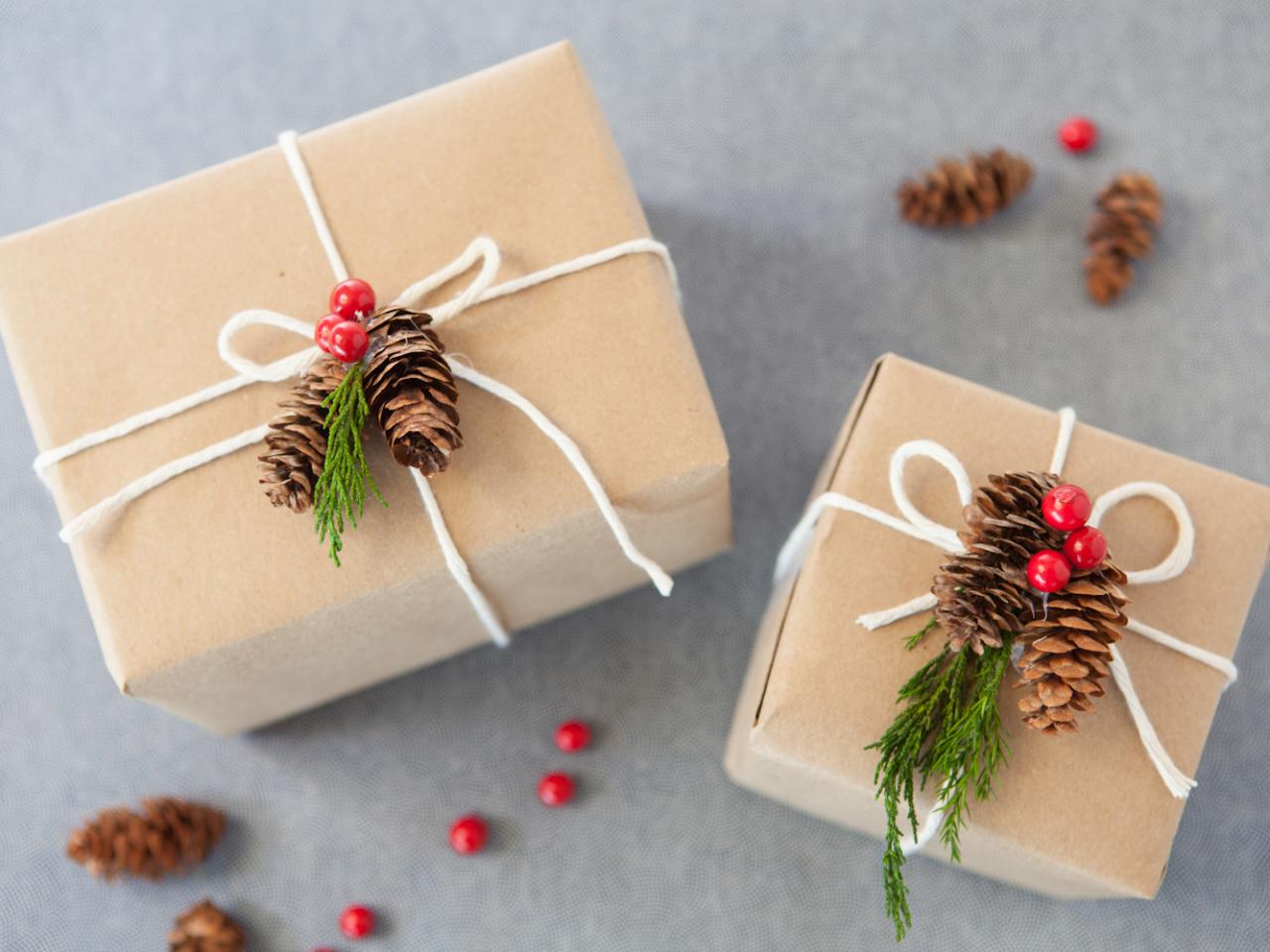 source
If you have decided on wrapping up your gifts in simple wrapping paper, make sure to give them a special wintery effect. Attach pinecones, a fir branch and a few sprigs of mistletoe to the wrapping of your gift. This will give your gift Christmas vibes!
12. Snowflakes and Bows – A Real Christmas Essence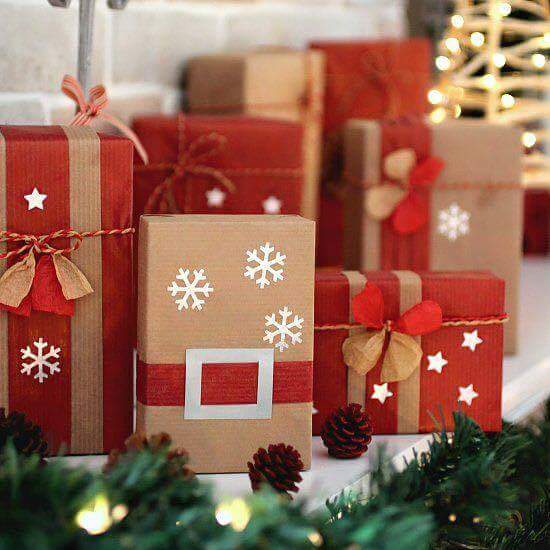 source
Make sure to give your Christmas gift wrapping a winter wonderland effect! After wrapping your presents in red coloured paper, add a few special effects. Cut out stars and snowflakes out of white paper and glue them onto the presents!