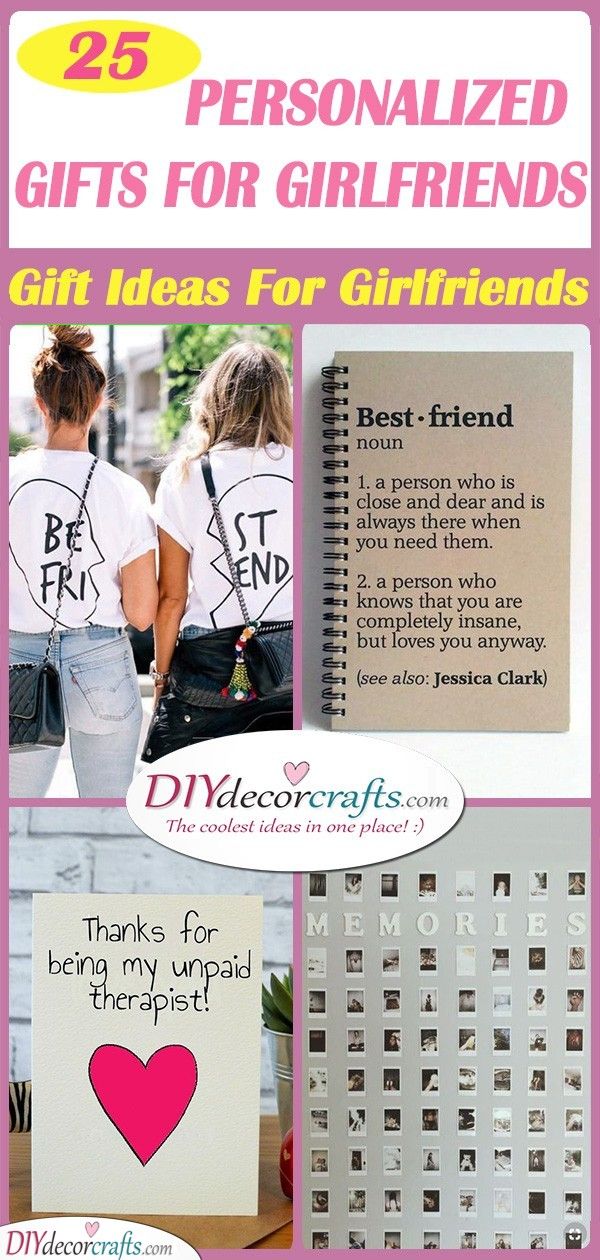 There's a saying that people come and they go, but only true friends leave footprints in your heart. Everyone has a best friend in their life who has stuck by their side through thick and thin. It's because of friends like these that we enjoy some of the happiest moments of our lives, but they are also always there to help us get through our most terrible days. So if you have the best girlfriend, who has always been there for you whenever you needed them, make sure you know how much you love them and that you are extremely grateful for having them in your life. If it's their birthday, Easter, Christmas or any other sort of special occasion brighten their day with some special and unique gift ideas for girlfriends. After all, your best friend deserves the very best! We have collected 25 personalized gifts for girlfriends to help you find a bit of inspiration for whatever special event you want to celebrate or if you just want to show them a little love!
1. A Definition of Friendship – A Heartwarming Gift Idea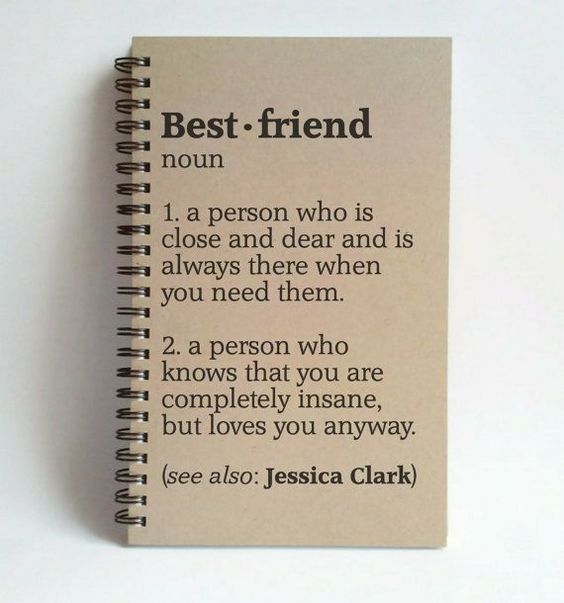 Best friends are not only the people in our lives who are always there for us if we need them but they are also the people who know exactly how crazy or insane we are and still accept and love us. As we all know this is a special connection, which you'll only receive from a few people you meet during your life, so make sure your best friend knows how important she is to you! Decorate the front of a blank notebook with a few definitions of friendship, then underneath write "see also" and your best friend's name. This gift might be simple but will definitely touch your friend's heart.
2. A Jar of Notes – Colour Coordinated
Making a handmade gift shows that you put the time and energy into creating something special for someone. A DIY present does not have to be extravagant or push the boundaries of creativity, it can be something on the simpler side, but with a lot of meaning. This jar of notes is a great example of this! If you have an old jar lying around the house, stick a tag around it that has a list of colours. Each colour should mean something, for example, yellow can be quotes and lyrics while pink can be various memories. In the jar itself place small folded pieces of paper, each one should be coloured according to what is written on it. If some of them are pink and you've decided that the pink slips of paper are memories, you can write down one of your summer festival experiences, or just that one time when you missed the last bus and had to wait for five hours to get on the first-morning ride.
3. Matching T-Shirts – Two Halves Make a Whole
Getting matching items of any kind is always an adorable gift idea. Whether it's necklaces, bracelets or bags everyone will know that you are birds of a feather. Matching T-Shirts are just one of many ideas with which you can show off to the world that the two of you make one whole.
4. DIY Unique Mug – Personalized Gifts for Girlfriends
Create a unique mug for your best friend, using this easy tutorial! Splash a bit of nail polish in a tub of water and with a wooden pick mix the nail polish around in the water so it forms a swirly pattern. It's up to you what colour or how many colours of nail polish you use, you can get creative with this! Now all you have to do is dip a plain mug inside of the tub, making sure the nail polish sticks to each side of it. Make sure you don't wipe the mug afterwards, instead pat it dry! This will ensure you don't smudge the beautiful swirls of lacquer.
5. A Small Box of Photos – Beautiful Memories
Sometimes the best way you can express your friendship is with a collection of photos. Gather your favourite photos from shared experiences of the two of you, and put them in a small box. When your friend opens the box, she will be surprised to experience a rush of nostalgia. It's thanks to all those shared memories as well that the two of you have become best friends.
6. The Happy Jar – Brighten Her Day
Here is one of many personalized gifts for girlfriends involving a jar! Write small messages of pieces of paper, they can be notes, quotes, memories or just a few loving words. Whenever your friend is having a bad day, all she'll need to do is take out a piece of paper and read the message inside. With the support of each message, you will be able to brighten up her days for a long time!
7. Friends Inspired – A Board of Pictures
If you watched Friends with your best friend and it was your favourite TV series, why not make her something special which is inspired by this classic show? Write up the logo of Friends on a wooden board, and underneath stick together a collage of pictures, from your happiest and best memories. She will be able to put this on her wall and look at it every day!
8. A Framed Photo and Message – Gift Ideas for Girlfriends
Make your best friend's day truly special with this idea! Stick a photo in the middle of a sheet of paper. Write a long and heartfelt message around the photo, you can write down your favourite messages or the reasons you love your best friend so much, this one's up to you! Then place this sheet of paper and photo in a frame. While this is a simple and easy gift to put together, it has a lot of sentimental and personal value.
9. A Variety of Snacks – For a Movie Night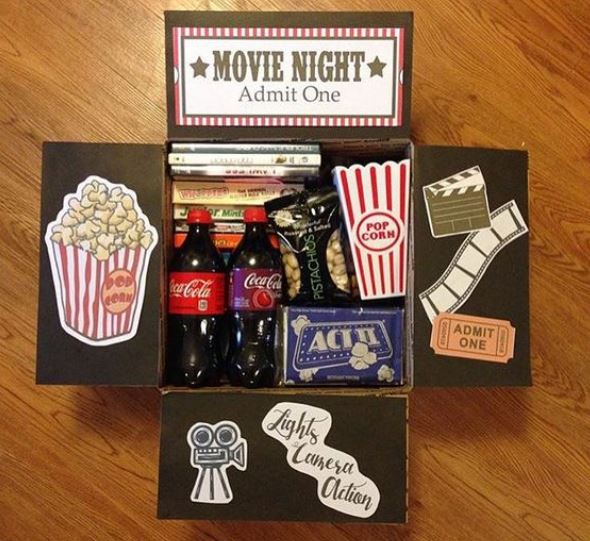 If you're planning on having a movie night with your best friend, make sure you arrive prepared with a small surprise! Design and decorate a box to look like it's something you can get at the cinema. Then place drinks inside, popcorn and some other tasty treats you can snack on while watching your favourite movie together! This box of food will make a perfect present for any night in!
10. Heartfelt Note – Expressing Yourself with Words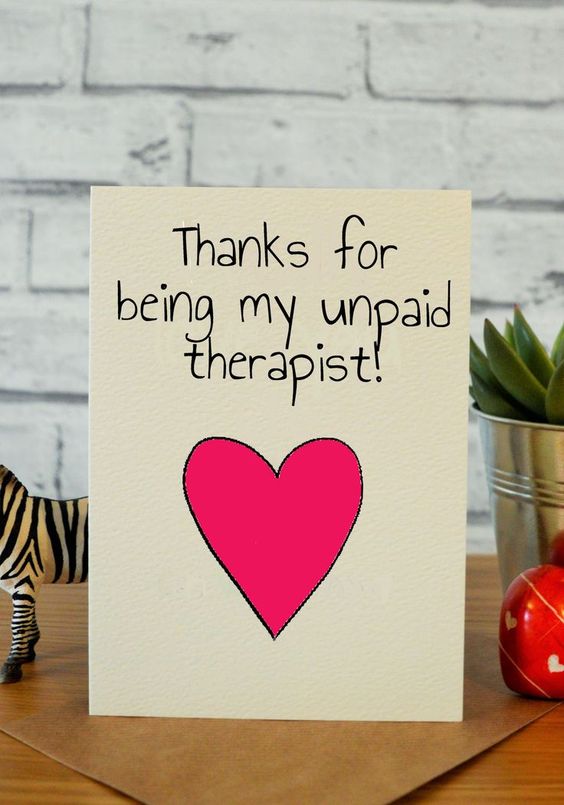 It's completely natural that when we go through something rough, we share this experience with our closest friends and family. Stressful and infuriating things happen to us daily, so it's no surprise that we find ourselves going to our best friends for everlasting consoling. While of course, it's our job as friends to be there for another, it's might also get tough for the other person to help you concerning your serious problems. Make sure your best friend knows how thankful you are that they are always there for you, whenever you need to talk to someone. Write them a note, it can say something funny but lovely like "thank you for being my unpaid therapist."
11. A Real Princess – Creative Gifts for Girlfriends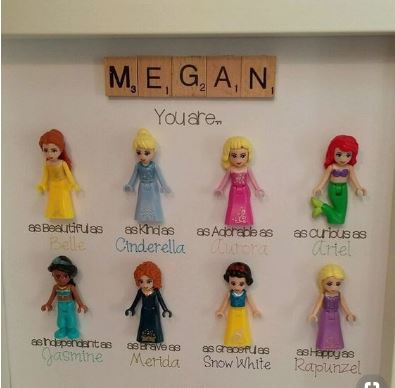 Does your best friend adore Disney princess movies like Snow White and Frozen? Make her a small board listing all the Disney princesses and in what ways she is similar to them. Let them know that they are as beautiful as Ariel and as independent as Elsa.
12. A Series of Polaroids – A Trip Down Nostalgia Lane
Polaroids are a fun way of taking photos, and if you've been shooting them for the years you've known your best friend, this will make a perfect gift for her! Collect all the polaroids you have of the two of you. Stick them on either a big sheet of cardboard or on a wooden board. You can cut out and stick the word "Memories" onto the board as well.