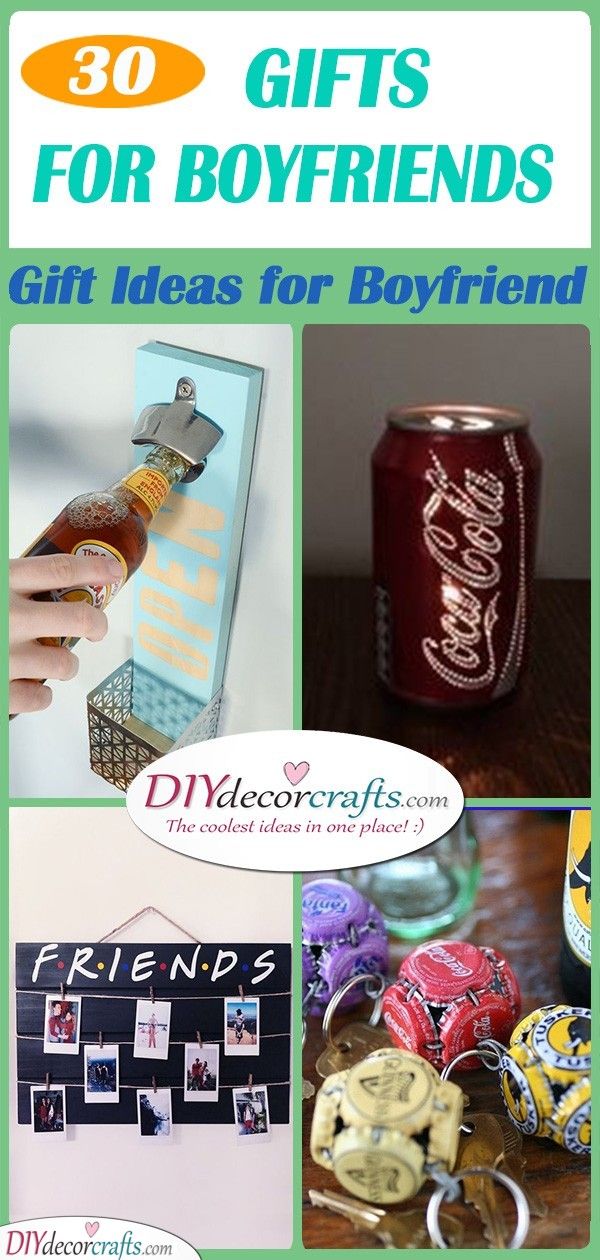 It's sometimes a bit tricky to find your best male friend a great gift, even if you know him really well. Sometimes it's just not that obvious, whether he'd be glad to receive a bottle of wine or a book about science. We have collected 30 fantastic gift ideas for boyfriends, to help you out! Whether it's for a birthday, Christmas or just a special occasion, make sure he feels you put thought and care into buying or making his gifts. So feel free to take a look in our collection of 30 unique gifts for boyfriends, so you can find a bit of inspiration!
1. A Funny Doormat – Welcoming Guests the Best Way
Make sure your friend has an awesome doormat, so he can put a smile on anyone's face who will later come to visit him! You can have a funny text written on the doormat or have a picture drawn on it, there are endless possibilities! This is an especially great gift idea if your friend is having a housewarming party.
2. Best Friends – A Board Full of Pictures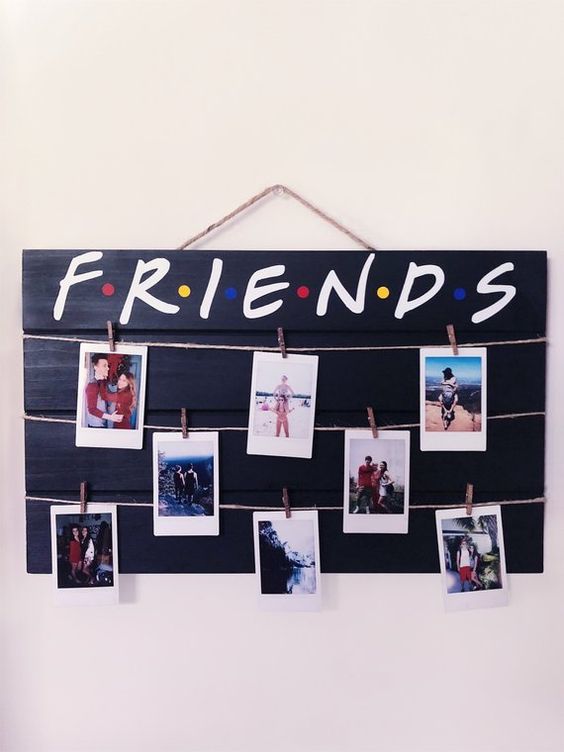 source
Do you and your friend have a favourite TV show, for example, Friends? Make him a photo board, stringing polaroids of you two across it. You can write up the Friends logo on the top of the wooden board, showing how great friends the two of you are.
3. A Box of Photos – Gifts Ideas for Boyfriends
If you are in search of a more simple, but heartwarming gift, then this will be perfect for you! In a small box place a few dozen tiny pictures of the two of you. Make sure to include happy memories, when the two of you were having a blast! This gift will definitely brighten up your best friend's day, whatever the occasion is!
4. A Keychain – Best Friends are Superheroes
Best friends are irreplaceable, whenever you truly need them, they will be there for you! Does that remind you of something? They're kind of like the superheroes of our everyday lives, always watching out for our backs! Make sure your best friend knows how you see him by getting him a superhero-themed keychain.
5. Champagne in Disguise – The Best Gift Ideas for Boyfriends
Are you out of ideas? Well, you can never go wrong with a bottle of champagne. But to make it more special, disguise it to make it look like a pineapple. Cover the bottle with chocolates and attach leaves to the top! This is an awesome and fun idea!
6. Motivational Letters – For Every Event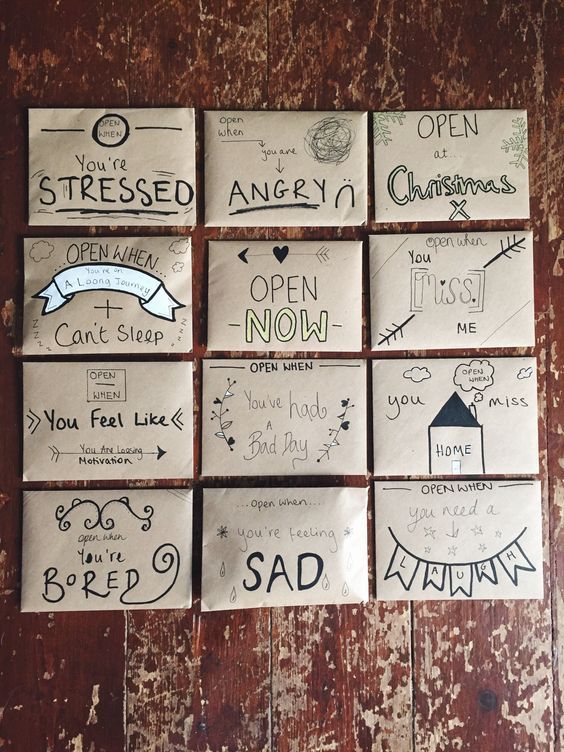 Everyone has bad days when you feel angry, sad, bored or demotivated. Make sure your friend has a bit of emotional support when he is facing one of his worse days. Write him letters for every event and put them into envelopes. On the envelopes write down on which occasion he should be opening the letters, for example, for when he needs a laugh.
7. A Selection of Wines – For a Connoisseur
If your friend is a true connoisseur of wines, make sure you get him a selection of fermented grapes! Buy a white, red and dessert wine for him and place them on a blackboard, where you can write up when he should be drinking them.
8. Bottle Cap Keychains – Unique Gifts for Boyfriends
Does your friend enjoy a good bottle of beer or is he always going on about trying out unique craft beers? Make him a keychain using his favourite beer brand's bottle cap! This is a great idea if you want to give him a handmade present!
9. A Charging Station – For Mobiles and Tablets
Living in our modern age, we usually need our phone or some sort of technology to get through our days. Using our smartphones or tablets all the time means we also need to charge them daily. Make a charging station for your friend, make a slot for his phone and tablet, so he can charge them at the same time. Just take a look at the DIY tutorial above, it's quite easy to put together!
10. A Bottle of His Favourite Alcohol – Wrap it Up
If you know your mate has a favourite bottle of booze, why not buy him one? If you want a special twist on it, why not decorate the bottle with some wrapping paper? There are hundreds of creative way to wrap up a simple bottle of alcohol to make it look unique!
11. Tic Tac Toe – Hoardable Game
Is your friend a fan of all sorts of games? Then this one of many unique gifts for boyfriends will be perfect for him! Make a tic tac toe set for him. Gather pebbles and draw either crosses or circles on them, then place them in a burlap bag, that already has a tic tac toe grid drawn on it. He can take this small game with him wherever he goes!
12. Bottle Cap Crafts – Awesome Gift Ideas for Boyfriends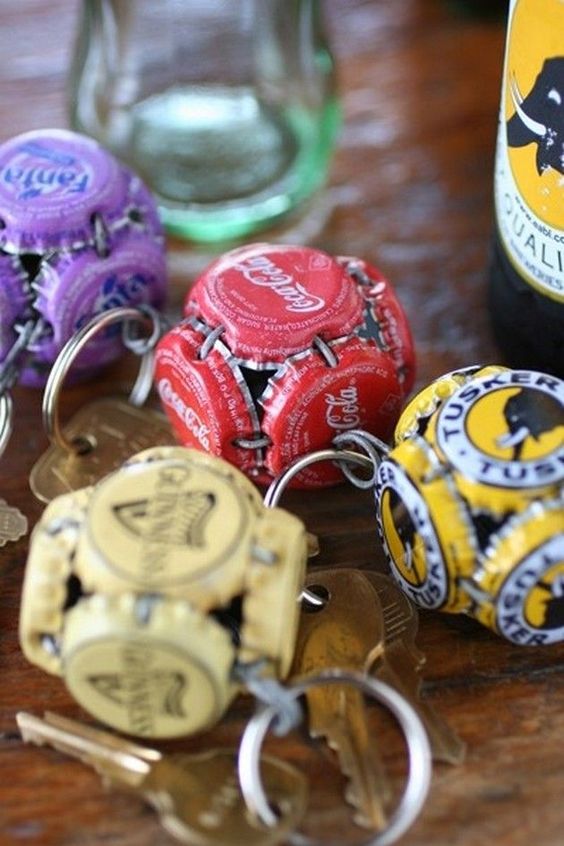 We discussed making keychains out of beer bottle caps before, and here's another great way of making something similar! This gift idea is especially great to give to men who absolutely love beer!