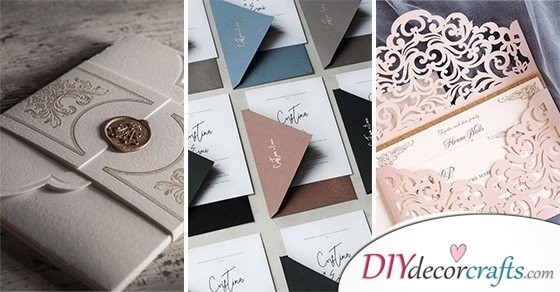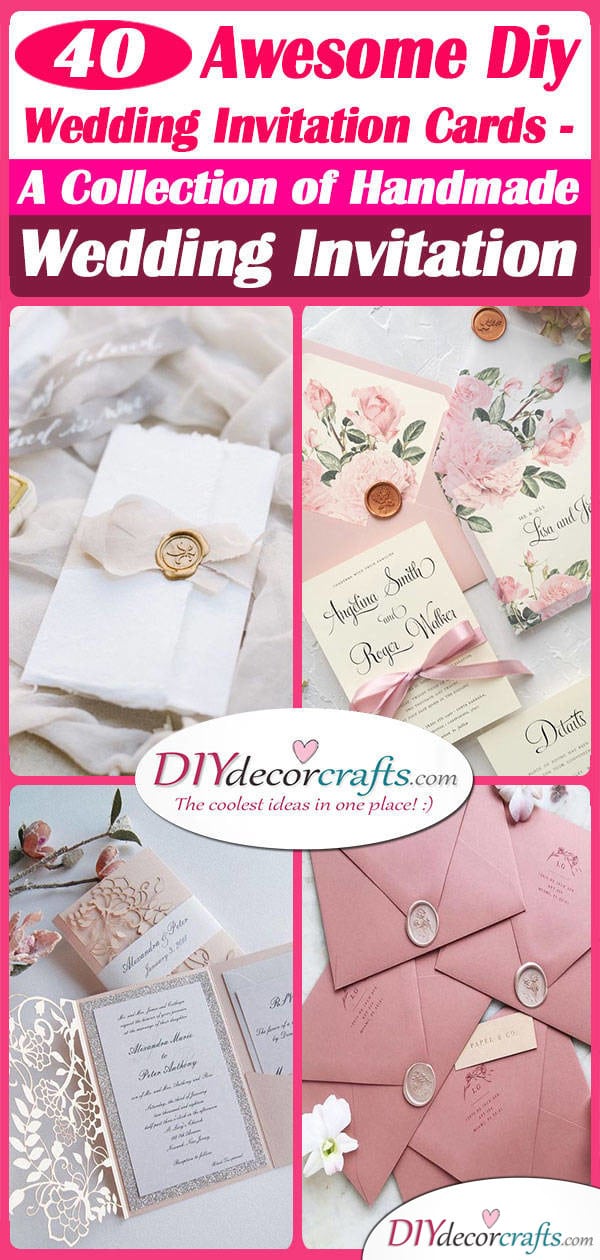 One of the most important elements of your big and unforgettable day is your wedding invitation. Every young couple puts emphasis on this, since this is the first impression for your guests, hinting what the wedding will be like. Moreover, this is something that the guests will keep as a memory. It can be quite difficult to decide on what the perfect wedding invitation should look like and how to make it truly unique, but elegant at the same time. To help you out, we have collected a few great handmade wedding invitations for you. You'll not only be able to find classic and sophisticated wedding ideas, but also modern and extravagant ones. Naturally, you can get creative and play around with the colour schemes according to your own taste. Now, let's see which DIY wedding invitation cards you like the best!
1. Snow White Elegance – A Simple, yet Classic Wedding Invitation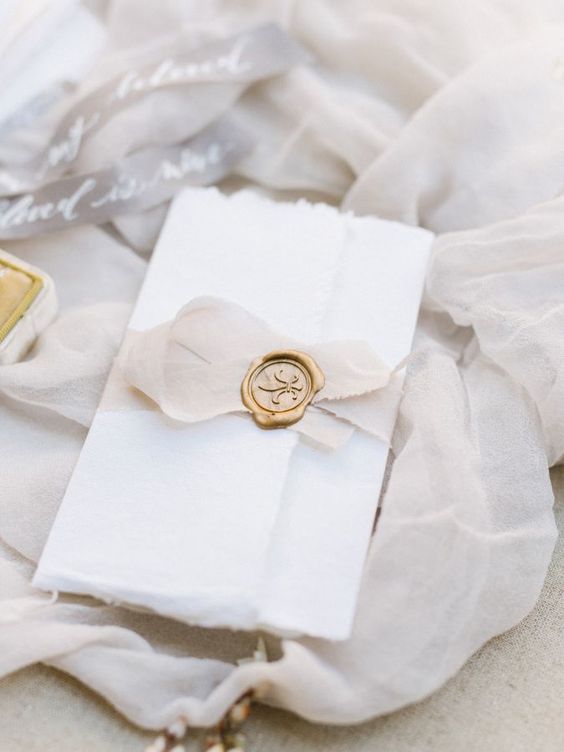 source
Invitations usually give us a peep into what the wedding's theme and decor will look like. A simple white, sprayed with a bit of beige or pale champagne pink will go well with any other colour. It's a real classic with an essence of elegance, and it also matches any sort of decoration. This is just one of many gorgeous DIY wedding invitation cards.
2. 

Elegant bows – Cute DIY Wedding Invitation Cards
If your wedding is going to be decorated with bows, small or large, try using them in the wedding invitations as well. You will be able to create a greater effect, especially if your guests discover that the bows were not only included in the invitations but also used as a form of decoration at the wedding itself. They're really easy to make and are guaranteed to lend your elegant wedding invitations a charming appearance.
3. A Classic Envelope – Simple Wedding Invitations
source
Most wedding invitations arrive in the post in a standard envelope. Here's a great tip if you would like to send out invitations via post, but with a tiny twist. The colour of your envelope can match the wedding decor or the colour of the flowers used on the big day. You can also seal the envelope with a smaller wax seal, to make it elegant and extraordinary. A wax seal can also represent your celebration of love, especially if you press your and your significant other's initials into it. These are beautiful DIY wedding invitation cards.
4. Openable Invitations – Personalised Wedding Invitations
If you don't want a typical wedding invitation then this just might be the one for you. These elegant wedding invitations don't need to be put in separate envelopes, because the front of the card is already so breath-taking in itself. It's classy with an edge. A good idea on how to design the middle of the card is to write the important information about the wedding on one side, and on the other side, you can attach the response card with an envelope. This way, if replying via post, it will be easier for your guests to respond whether they can make it or not.
5. Refined and Modern – Elegant Wedding Invitations
A classic white card with the significant information highlighted in gold. The perfect font will provide your wedding invitation with elegance and refinement. Less is more!
6. Laser Cut Envelopes for the Invitations – A Beautiful Way to Invite Guests to Your Wedding
source
Laser cut invitations are becoming more and more popular. They create a modern, fashionable and dazzling atmosphere. With this technique, you can make an envelope, in which you can slide in your wedding invitation, as well as the response card.
7. A Puzzling Invitation – A Fun Game for Your Guests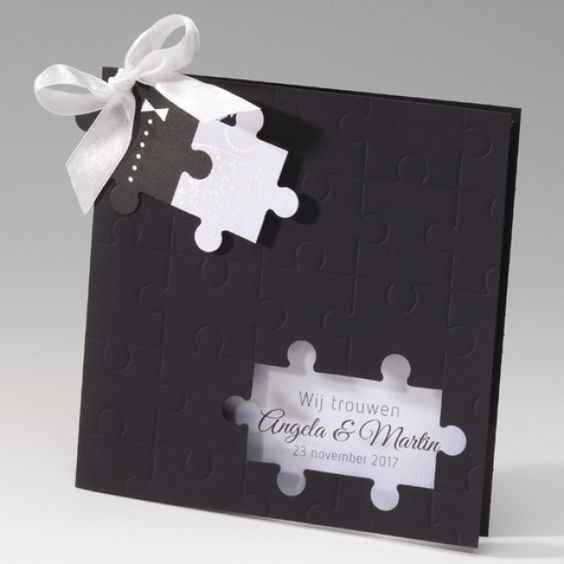 source
If you're looking for something more modern and more unique, then you will certainly love this idea. It's creative and fun. Take out two pieces of the puzzle, placing them together, representing the union of the bride and groom. On the part of the wedding invitation, where the puzzle pieces were taken out, write down the happy couples' names. We recommend these funny wedding invitations for couples who are up for a bit of fun and are young at heart.
8. Design Your Own Wedding Invitations – A Personalised Wedding Invitation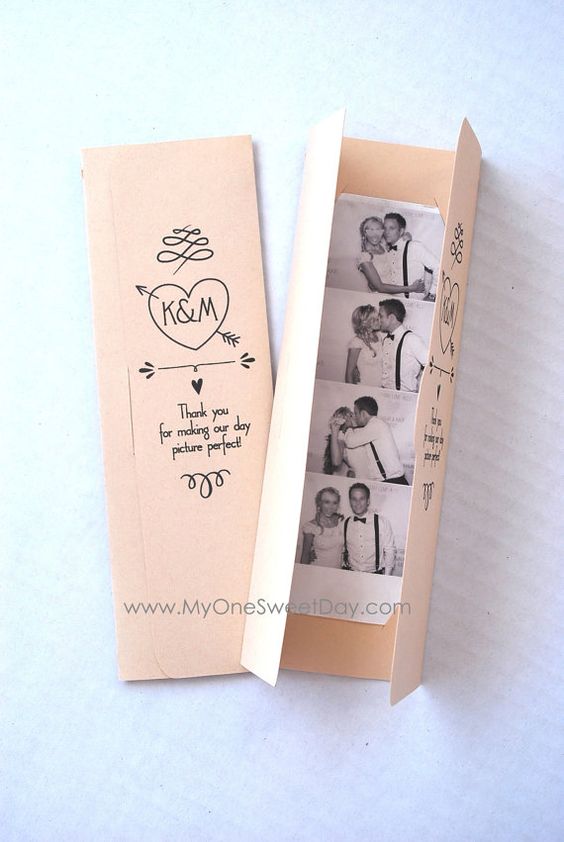 source
Wedding invitations play a huge role in giving guests their first impression of the soon-to-be-married couple as well as what the wedding will be like. With this wedding invitation idea, you can literally smuggle yourself into the card by putting in a few adorable or funny pictures of you and your fiancée. A photo series is a great idea because you already present your guests with a bubbly and loving vibe. These are sure to put a smile on your guests' faces when they open your handmade wedding invitations!
9. A Calendar on the Invitation – Creative DIY Wedding Invitation Cards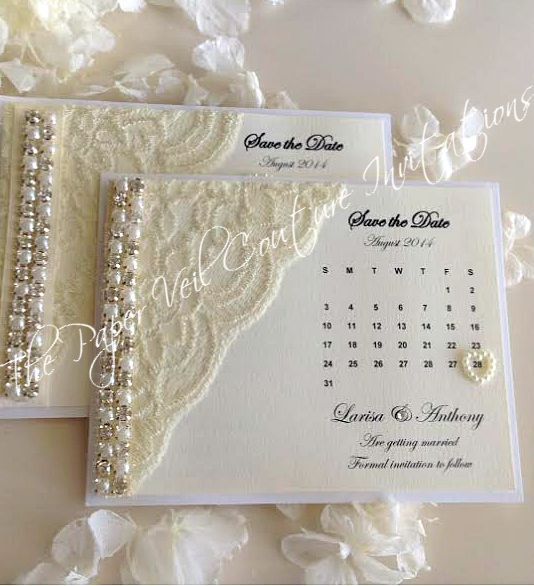 source
One of the most essential things, that an invitation needs to contain, is the location and the precise date and time of the wedding. If you want your guests to save the date automatically, you can place a calendar on the invitation and mark the big day with a heart. It will be easy to spot and it will be easy to memorise. You can see a great example of this idea in the picture above. Calendar cards are great handmade wedding invitations.
10. Passport or Invitation – Handmade Wedding Invitations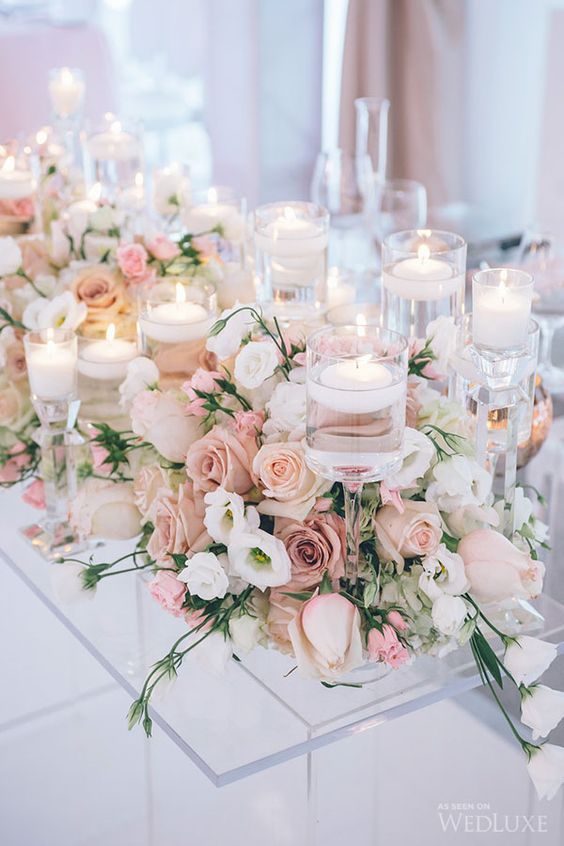 If you're planning on hosting your wedding overseas, then check out this super creative and original passport invitation! It looks exactly like a passport, but instead of containing personal details it includes the most important information, that your guests need to know about your wedding. For example the date and location. This is one of many great DIY wedding invitation cards.
11. A Floral Invitation – Classic Wedding Invitations
When asking people about what pops into their mind when they hear the word "wedding", decor and flowers will most definitely be amongst the answers. Flowers give any event an enchanted feeling, and at weddings, they are a necessity! So if you decide to give your classic wedding invitations a floral card, it will be no surprise.
12. A Laser Cut Invitation – An Exquisite Card for Your Guests
source
As mentioned before, a laser cut envelope is a beautiful and elegant way to send out invitations. Another great mode of using the laser cut technique is by using it on the invitation cards. It will look fabulous when opening the card. The front page of the invitation can be cut out with the laser technique, while the inside of the card can contain the details of the wedding. If you would like to make it even more gorgeous, you can tie a slip of paper around it, which has the initials of the betrothed couple written on it.