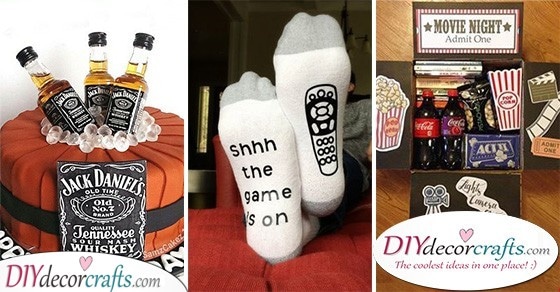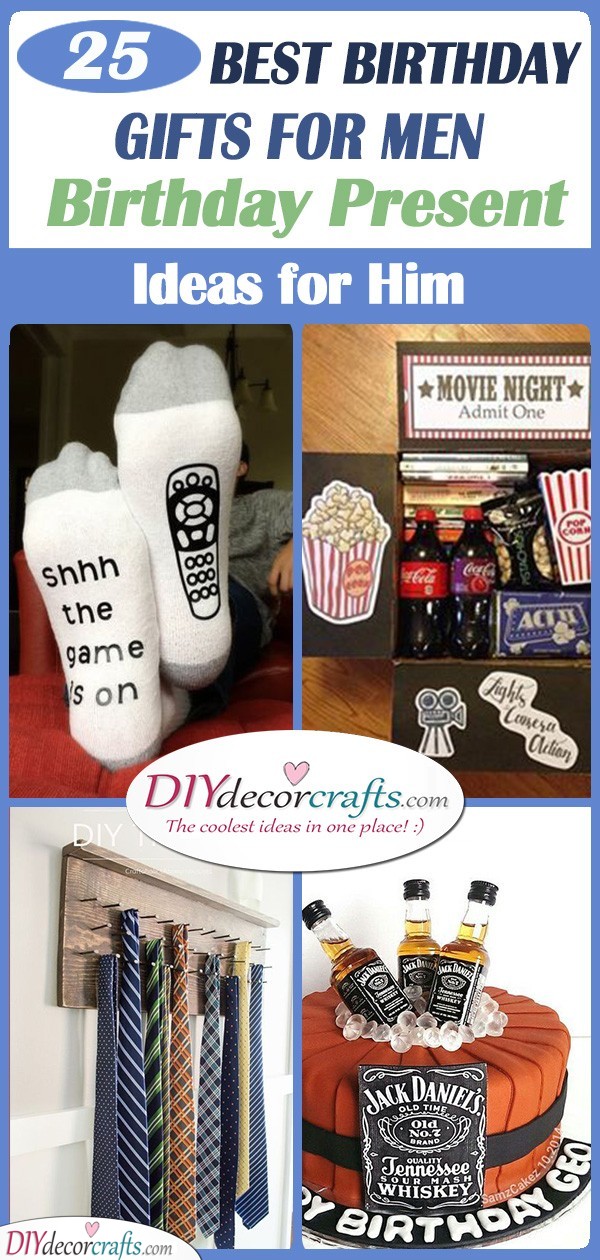 It can be especially hard to find a man a birthday present at times! Whether it's your brother, father, grandfather, boyfriend, husband or just a good friend that you've met on Algarve Golf Courses, men can be picky when it comes to presents! To make your job easier we have collected 25 great birthday present ideas for him. This gift you intend on giving him might be for his birthday, but no matter what the occasion is, it's the message that is important and has to come through. If you would like to express your gratitude towards them or show them how much you love them, this is a perfect chance for all that! So take a look at our collection of best birthday gifts for men to find a bit of inspiration for your own gifts!
1. Box of Happiness – DIY Present Ideas for Him
It might be a bit hard to pick just one thing as a present, so why not gather all of your ideas and place them in a box for him! This can include his favourite snacks, a picture in a frame, a bottle of perfume, some shower gel and a letter. It's really up to you on what you'd like to present him with. Make sure you string up "happy birthday" over the inside lid of the box.
2. Pineapple or Alcohol – Best Birthday Gifts for Men
Maybe the man you'd like to give a birthday present to already has everything he could ever dream of. Here's a great idea for him then! Buy him his favourite bottle of alcohol and stick small chocolates all around the body of the bottle. Use preferably chocolates with yellow or gold wrappers for a real pineapple look. Then all you need to do is stick green leaves around the neck of the bottle, and voila! You're done with your alcoholic bottle of pineapple!
3. Tiny Message in a Bottle – Best Birthday Gifts for Him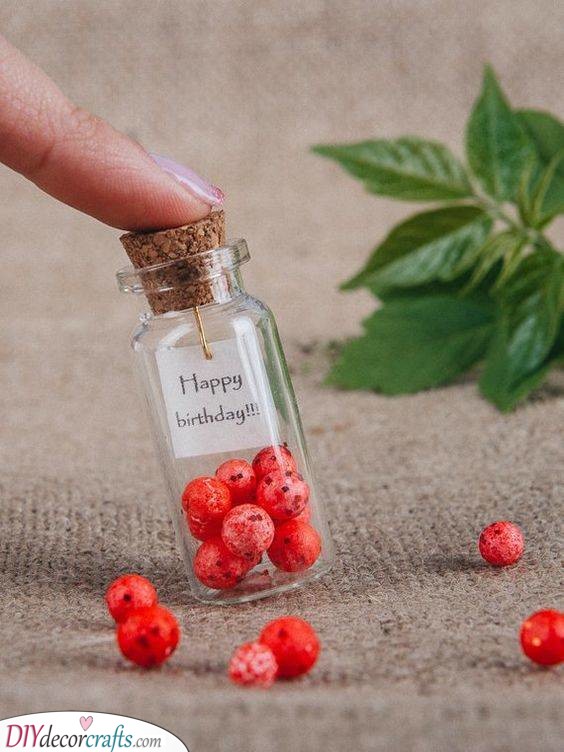 If you've run out of ideas, energy and time to make a larger gesture for this man's birthday, you might still want to wish him all the best. If so, put a message in a tiny bottle, that reads "happy birthday." Naturally, you can decorate the small bottle with glitter or small beads or balls.
4. Earphone Holders – So They Don't Tangle
It can be such a nuisance when you're on your way somewhere and all you'd like to do is listen to a bit of music, but your earphones are twisted and coiled, and we all know it takes a while to untangle all the knots. If the birthday man in question is a lover of music and is known to listen to his favourite songs all day, make sure this doesn't happen to him. Make him a small earphone holder out of leather!
5. A Gorgeous Candleholder – Birthday Present Ideas for Him
Lighting your room up with a few candles at night brings a sense of relief and relaxation. If the birthday boy loves to destress by burning some candles, make sure he has a stylish candleholder for this. You can make a candle holder by yourself, preferably out of clay so it won't catch on fire!
6. Pot Planters – May the Force be with You
We all know a few people in our social circles who adore the world of Star Wars. If the man whose birthday you'll be celebrating loves this epic series as well, why not get him some merchandise? If he also loves gardening and taking care of plants, this geeky pot planter will be a great gift for him! You can buy or order a planter in the shape of his favourite character, then it will be up to him to plant something inside.
7. A Tie Holder – For Anyone Who Loves Ties
If the birthday man has to wear ties to work each day, make his job a little bit easier. Instead of having to rummage through his closet, he can simply take off his ties off a tie holder. Tie holders are easy to make at home, all you need is a wooden board, some nails and a hammer. Naturally, you can use a pegboard to get even spacing between the ties, this way the holder will look neater.
8. A Tasty Message – Creative and Unique Birthday Gift Idea
Does the birthday boy love a good set of chocolate? Make sure you get him some then, but naturally, do this in a creative way! Write up a message for him, but take out some of the words and replace them with the names of candy or chocolate bars. This will not only be a treat to eat, but also a treat to read!
9. An Adventure Book – A Collection of Shared Memories
Have you ever travelled with the birthday man or had any exciting adventures with him? If so, then this is one of many great and personal birthday present ideas for him. Make him a scrapbook which accounts of all your travels and adventures. You can stick pictures of the two of you in it or glue tickets to various museums inside. Write up your favourite memories on the pages.
10. A Bundle of Envelopes – Best Birthday Gifts for Men
Letters may seem a bit old-fashioned in the 21st century, but they're actually a really intimate and personal way of expressing ourselves! If you don't get to see the birthday man often, but miss him throughout the days of the week, why not write him a series of letters? Each one can have a title "open when you first get this", "open when it's Christmas", etc. This way the letters will brighten up his day whenever he gets to read them.
11. Matchbox Cards – Unique Birthday Cards for Him
If you've already found the perfect birthday gift for the celebrated man, you might be in search of a great birthday card! Here's a fantastic idea for you! Decorate matchboxes with cute drawings, and glue a small message inside of it. It doesn't have to be a long message, just a reminder that you were thinking of them!
12. Movie Night – Snacks and Treats
Maybe you agree with the fact that sometimes giving someone an experience is a better gift than giving them an object. If so, why not plan a movie night with the birthday boy? Let him choose a movie, and all you need to do is buy his favourite treats and snacks for watching the movie. Arrange these in a box, as if you were actually at the cinema, giving you a night out vibe.