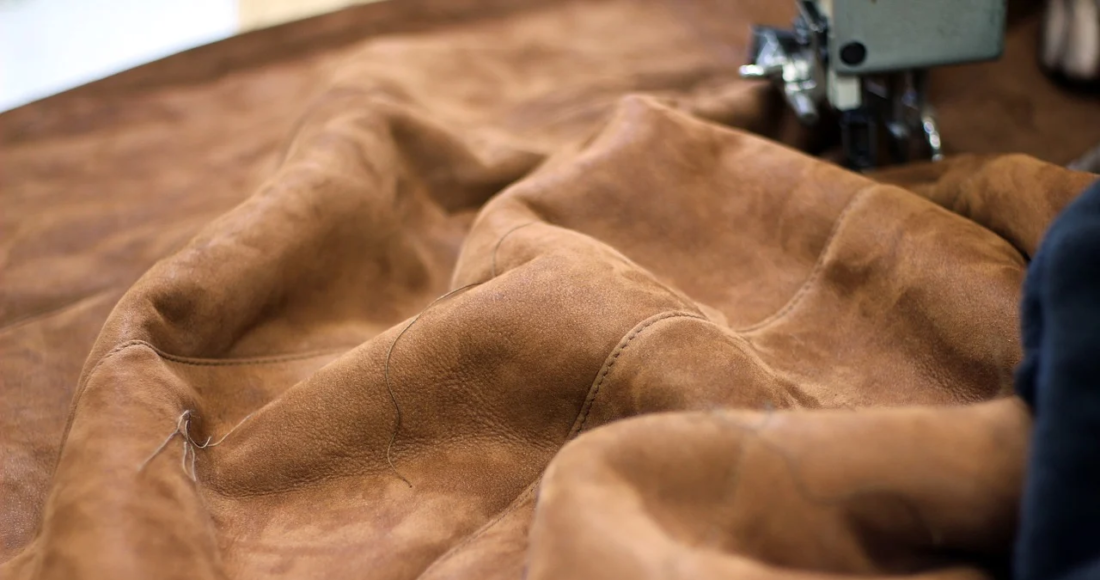 Advert
Table of contents:
The manufacturing process of suede
Advantages of natural suede leather
If we are talking about beautiful and elegant leather products, we immediately imagine suede. Indeed, natural suede has the highest aesthetic characteristics. Nevertheless, if you want to buy such products, first of all, you should familiarize yourself with the operational properties of the material, as well as analyze its merits. There are a lot of offers on the suede market, but we recommend looking at Leffler with its wide range of pieces.
What is suede leather?
Suede is a material produced by tanning the skins of small animals. Suede has no front side, soft, thin and velvety on both sides. Due to the unique characteristics of strength and at the same time elasticity, suede is used to make clothes, shoes, and other products. An interesting fact is that initially, suede was thick, since it was created from the skins of cattle, and only over time it began to be produced from the skins of small livestock. Suede products are valued for their sophisticated appearance, durability, strength, and are hypoallergenic. Nevertheless, the assortment of textiles contains many analogs of suede, which differ from natural linen in both positive and negative properties.
Unknown to history, a tanner in the 17th century first processed thin leather with fish or whale oil and received a new waterproof material with a velvety surface, calling it suede. The main advantages of this type of leather:
wear resistance;
elasticity;
softness.
Due to its properties, suede is suitable not only for making comfortable shoes. Gloves, jackets, and even trousers can be sewn from this soft material.
Many people confuse suede with a similar nap-like leather called nubuck. However, there is little similarity between the two. Nubuck is made from the skin of cattle and is not fat tanning, but a chrome tanning method. Nubuck gets wet more easily and is less abrasion-resistant.
Properties of natural suede
Due to its natural origin, suede is considered to be a hypoallergenic and durable material. High-quality suede products serve for a long time, do not accumulate static electricity, are breathable, and do not fade over time. The material is resistant to deformation and moisture. Outwardly, the material looks chic and noble. The soft and even velvety surface is pleasant to the touch. The canvas can be thin, which means it is good to fit and lie down in beautiful neat folds, or thick – to be more dense and shaped.
The manufacturing process of suede
To begin with, the top layer is removed from the skins, since it is too hard. Then the skins are smeared with fat, thus, "nourished" with it, it becomes more plastic and durable. For this, fish oil, seal oil, and bone oil are used. Also, vegetable fats are used, for example, flaxseed oil.
In order for the fatliquoring process to be more intensive and of better quality, special mills are used, in which the skins are completely saturated with fats. The process is quite lengthy and responsible. But the result is a completely unique natural material with many excellent consumer qualities. Then the suede is painted in a variety of colors. In the process of wearing, even when wet, the suede does not fade.
Advantages of natural suede leather
Aesthetic appearance: suede things look chic, but at the same time neat and noble;
Long service life: if you take proper care of the material, it will remain in its original form for a long time. Even scuffs and small defects will not spoil the quality of the canvas;
Thermal insulation properties: the fabric retains heat well in winter and cool in summer, therefore it is indispensable in the production of clothing and footwear;
Comfort: It is very comfortable with suede things. The material does not hinder movement, is very pleasant to the body, and allows the skin to breathe;
Compliance: the elastic properties of suede help the fabrics to stretch and quickly restore their original shape;
Antistatic and hypoallergenic: thanks to its natural nature, suede does not accumulate static electricity and does not cause allergic reactions.
How to store suede products?
Store such items in a well-ventilated place away from direct sunlight and sources of heat. Do not pack suede shoes in a plastic bag or another airtight container. The ideal storage option is a cardboard box with holes. Before long-term storage, for example between seasons, boots or boots should be well ventilated, make sure there is no moisture, and put crumpled newsprint or a special block inside that prevents deformation. Suede is a natural material that requires careful personal care. Shoes, clothes, gloves are made from it, and each type of product has its own care rules. How suede looks depends on proper care.
How to care of suede leather
Cleaning faux suede requires a special approach, as this material gets dirty very quickly. Clothes made of it are washed with a warm solution of detergents for washing silk and synthetic fabrics. When stains are removed, things are rinsed thoroughly. They dry them very carefully, in no case twisting them.
Natural suede can be wiped clean:
clean pieces of rubberized cloth;
coarse sponges;
special brushes.
It is also a good idea to treat it with a water-repellent solution. Dry things at room temperature, so that direct sunlight does not fall. And also – away from heating appliances.
Light suede can only be cleaned by specialists. Any stain removers are prohibited. If the fabric is colored and the dirt is very light, you can use a special eraser. Special brushes are also relevant.
Advert