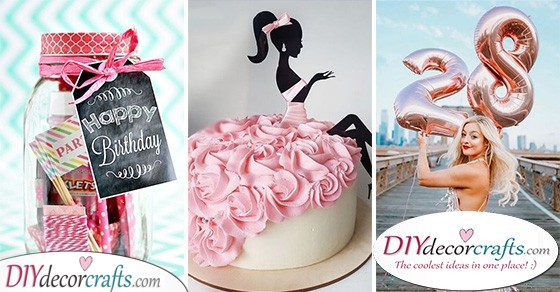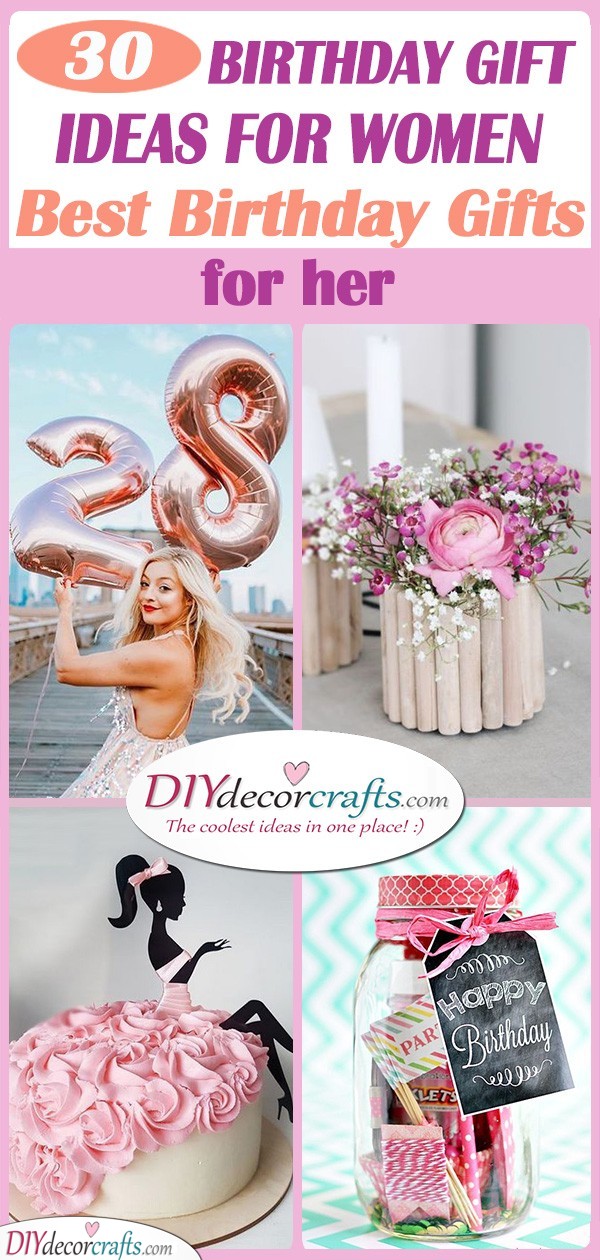 With so many important women in everyone's life, it might be a bit difficult sometimes to find each and every one of them the perfect present for their birthdays. Naturally, every woman or girl has their own personal style, which might make it a bit harder to gift them something that they will genuinely like. To make your job somewhat easier, we have collected 30 birthday gift ideas for women so you can find a present for whoever you need to find it for. Whether it's your mother, your best friend or your girlfriend, you are guaranteed to find some inspiration below!
1. Shiny Balloons – Adorable Birthday Presents
There's nothing which screams birthday, like two balloons which are indicators of the new age you have reached in your life. Depending on who you're getting the balloons for, make sure their balloons are in their favourite colour. If you don't know what colour to stick with rose gold is always a great option! This stylish colour is becoming more and more trendy!
2. A Beautiful Birthday Cake – Tasty Birthday Gifts
Here's a birthday present you can't really go wrong with! A birthday cake! If you like to bake, you can even make this yourself! You can create two cakes out of numbers, stating the age your friend has reached. You can decorate it yourself with fresh fruit, flowers and frosting to get something truly beautiful.
3. A Jar of Things – A Few Ideas for Her Birthday
Unsure of what to get your female acquaintance for her birthday? How about a few birthday-themed gifts and put them in a jar? For example, confetti, party decor and small treats will all look great arranged in a jar! You can attach a tag or label around the jar itself wishing your friend a happy birthday!
4. DIY Flower Vase – Birthday Gift Ideas for Women
Everyone loves receiving a bouquet of fresh flowers for their birthday! Why not present your flowers in a vase you can make at home by yourself? Using a glue gun, stick small wooden sticks around a mason jar, covering it completely. Then all you need to do is place the flowers inside of it and give them to the birthday girl!
5. A Birthday Breakfast – Creative and Delicious
Make the birthday girl feel special during her whole day, from morning until night! For a small morning treat put together a tray of breakfast for her! Include some freshly baked pastries, a bit of yoghurt with granola, slices of fruit, orange juice and coffee! This is sure to give her a great start to the day!
6. A Unique Birthday Card – Ideas for Cards
A necessity of all birthdays is birthday cards! Why not design and decorate your own card, instead of buying one in a shop? Here's a great 3D card idea! Create a Polaroid camera out of paper, so when you open the card it will pop up immediately. Then place a Polaroid picture of you and the birthday girl coming out of the camera as if the picture had just been taken. This is a great way of wishing someone a happy birthday!
7. Paper Birthday Cake Box – Awesome Gifts for Her Birthday
The only problem with birthday cakes is that they disappear entirely after a few days. Why not make the birthday girl a birthday cake out of paper, so it will last forever? You can use it as a box and put the actual gifts inside of it.
8. Brilliant Bath Bombs – Birthday Gift Ideas for Women
When you're having a stressful day and nothing seems to be going your way, the best way to relax is to get home and take a long and warming bath. Make sure your female friend gets some self-care time as well, by gifting her a bath bomb! You can attach a small card to the bath bomb saying "you are the bomb, happy birthday!"
9. A Birthday Bucket – An Array of Gifts
If you can't decide on what to buy your friend for her birthday, make sure you get a little of everything! From nail polish to chocolate, to socks, arrange it all in a bucket! Then remember to add a small note to the bucket saying "hope your birthday is buckets of fun!"
10. Jar of Notes – Personal Gifts for Her
Here's a super personal gift for anyone who wants to brighten the celebrated person's days for a whole year! Design a small label for a jar, it should have a list of colours and their meanings. For example, yellow can be memories and pink can be quotes about friendship. Then get slips of paper in the same colours and write a small message on each one, according to what they mean. Make 365 of these so the birthday girl will be able to read a message every day of the year!
11. Notes for Bad Days – Brightening Their Day
Everyone has bad days when they're feeling under the weather. Write your friend notes and letters for each of these days so they can get through them easier! For example, write one for when they have had a terrible day and one for when they can't sleep. This is an awesome gift because it's so personal and heart-warming!
12. A Birthday Ice-Cream – Birthday Gift Ideas for Women
Are you wondering about what sort of card you can make for your friend's birthday? Here's a great DIY card idea just for you! Make the scoops of ice-cream out of pompoms and cut the cone out of cardboard. Stick these on the front of the card and write up "happy birthday!"