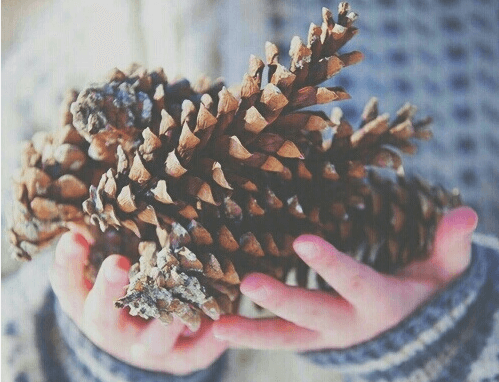 Do you love collecting pine cones but you don't know what to do with them? Don't worry, there are a wide range of ideas you can use at Christmas time! Check out the most creative pine cone crafts and decorations for Christmas!

People simply adore hanging decorations on doors. You can create your own door wreath, you only need pine cones, glue and a lovely ribbon.
You can make small Christmas trees from cones as well. Put a star to the top and you can even throw a little glitter on it. If you feel very creative, grab a paint brush!
Making a cone garland is a super-easy idea. It looks really pretty above your fireplace.
Glue some cones around your candles, it can make it cooler that's for sure. Actually, it might be a good Christmas present as well.
 If you have some unnecessary ceramic plant pots or other kind of pots don't throw them away! Create a lovely bunch of cones and fix it to the pot. You can make it more glamorous with some beads and glitter.
 This decoration idea is perfect in your garden or in your balcony, too! You can create a special atmosphere with some cones, red balls and pine branches.
It is one of the most fascinating pine cone crafts, I think. You need a conic polystyrene, pine cones and glue.
 This Christmas ornament is really simple, but charming as well. A golden ribbon is important if you would like to make it stylish.
Thank you for reading this article "The Most Amazing Pine Cone Crafts For Christmas"! I hope, you liked these pine cone crafts ideas!
[mail_register]
[afterpage]