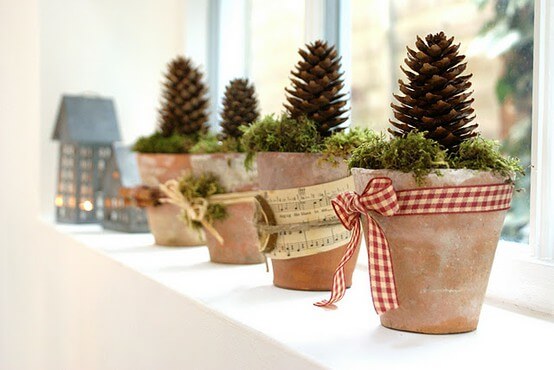 Winter is almost here and we love creative winter decorations. We can create a really adoring atmosphere in our homes. Fortunately, the list of fantastic ideas is endless, so you will definitely find your favourites. Let's check out the most amazing winter decorations!
You probably have some simple candles at home. Don't throw the away, you can create amazing decorations from them! You need only some cinnamon sticks and a string or a ribbon. Surround the candle with the cinnamon sticks and bound them together. It's such a simple idea!
You probably have some unnecessary pots. If you collect a few cones in the park or in your garden you can create lovely winter decorations. You only need some pots, cones, moss and ribbons.
Dress your dining room in white and silver! These colours are really dominant in winter time and their atmoshere is full of intimacy. Organize a winter party  or winter dinner for your loved ones and friends. They will adore this style!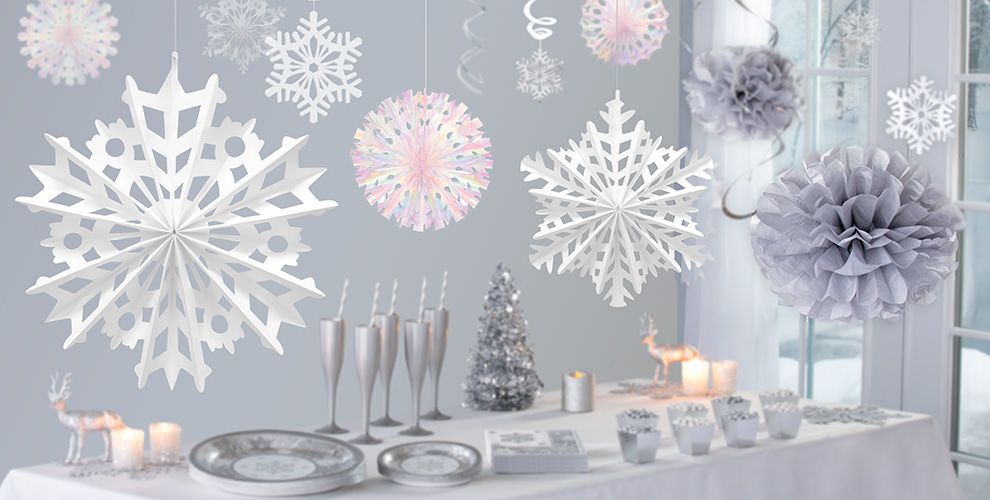 This idea below is really simple: you only need a cake plate, some candles,  red berries ( you can buy plastic ones in hobby shops, they looks great and not expensive) and that's all. You can use it instead of an advent wreath.
Do yoou live next to a forest which is full of pine trees? Great! Have a walk with your family there, collect some cones and make a garland.
Yes, there are a lot of creative ideas you can use in your bedroom as well. What about making a snowflake garland above your bed? You need some wooden rods and ribbons.
Adorn your mantel, too! Use pine branches and candles. If you have fairy lights don't hesitate to put round your fireplace with them.
Thank you for reading the article about "The Best Winter Decorations"!
Advert