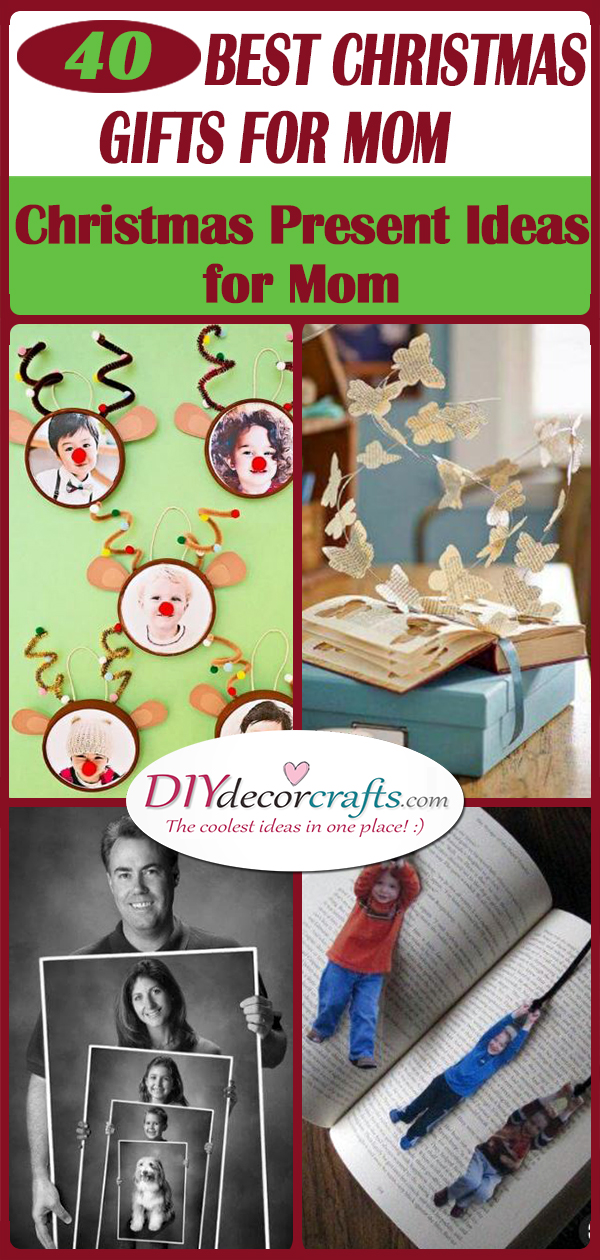 Christmas will soon enough be here and it's never too early to start thinking about Christmas gifts! It's always a fabulous idea to express your love towards family and friends by getting them the best Christmas gift. It might be difficult to find everyone a great present idea for Christmas though! For example, what should you get your mother this year? We are here to help you out in finding some fantastic ideas for Christmas gifts! We have collected 40 of the best Christmas gifts for mom! This way you will be sure to find some Christmas present ideas for mom which she will adore!
1. A Photo of Generations – Best Christmas Gifts for Mum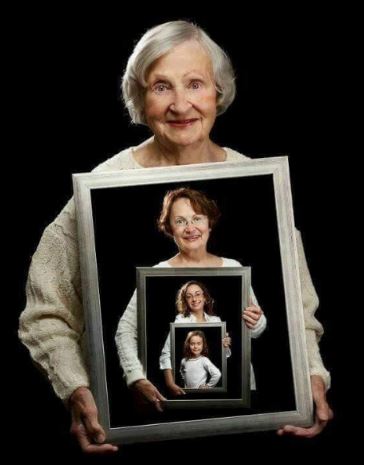 source
If your mother is family-centred, she is sure to love this gift! Create a photo out of the generations of women in your family. Everyone generation should be holding a frame which contains the younger generation inside. For example, your grandma should be holding a portrait of your mother!
2. A Personalised Candle – Fun Crafts for the Holidays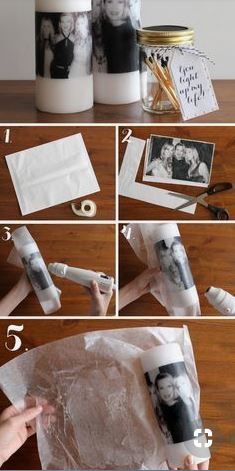 source
Create a DIY craft for your mom for Christmas! When you make something handmade for someone else, it shows that you put actual time and energy into making it! Create a candle for her, which has a picture of you on it together! Just follow the simple tutorial above!
3. Cute Mason Jars – Christmas Present Ideas for Mom
There are so many crafts to create out of mason jars and here is just one of them! Create pencil holders for your mom this Christmas, this will help her in keeping her desk tidy! Paint a few mason jars in bright pastel colours, you can even add cute faces to them as a special effect.
4. Book Folding – A Lovely Pattern
Here is an awesome gift to create using only a book and your folding skills! Create two love hearts with the words "me" and "you" appearing on them. You can find various book folding techniques online, which will help you spruce up an ordinary book!
5. Flying Butterflies – Christmas Gifts for Mom
Create a book filled with butterflies, as a source of decor for your mother's room. This is a simple but beautiful Christmas present. All you will need to do is cut out butterflies from pages of the book and place them on wires. Attach the wires to the book, creating spiralling shapes, as if the butterflies were flying off into a few directions.
6. A Huge Heart – Easy Christmas Presents for Mom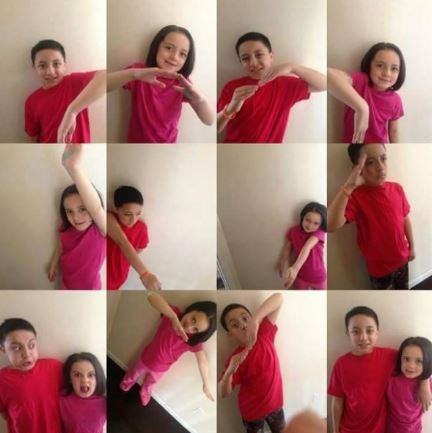 source
Create a collage using the kids as inspiration! Take photos of them, then by the end you should be able to form a huge heart by putting the photos together. A collage made out of photos of her kids will definitely warm her heart! She will be able to use it as decor anywhere in the house.
7. The Whole Family – Photo Idea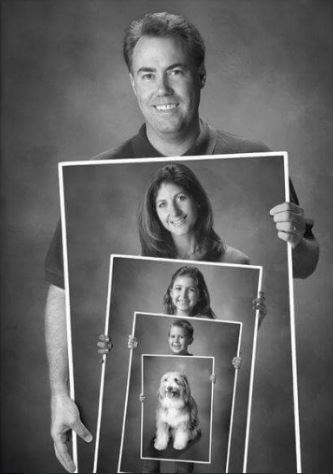 source
Create one big photo out of a few other photos! Use all the family members for this idea. Have dad hold a photo of mom, mom hold a picture of the oldest kid, etc. With each photo, you should reach a younger family member. You can even include a family pet on this!
8. A Bit of Sunshine – For the Darkest Days
Here is a cute gift which your mother will love! Place a small yellow ball inside a miniature bottle. Then attach a note to it that reads "you are my sunshine!" Everyone has someone who brightens up their days! If this is your mom, make sure that she knows!
9. A Personalised Candle Holder – Christmas Presents for Mom
Here is another beautiful gift idea, which will be perfect for Christmas! Create a candle holder for mom, which has photos of the family on each side of it.
10. The Kids as Reindeers – Merry and Happy
Get into the Christmas feeling by creating cute decor using the family as inspiration. Create red-nosed reindeers out of the kids, attaching antlers and red noses to their photos. Your mom will love receiving photos of her kids as reindeers!
11. The Happy Jar – Christmas Present Ideas for Mom
Now here is a personal present which your mother will love! Make a jar of happiness for her. Fill it with small notes and messages, which she will be able to take out and read when she is having a bad day. It is all about brightening up her days!
12. A Family Calendar – Happy Moments
Another fabulous idea on what to give your mom for Christmas is a calendar! Not a standard calendar which you can buy in any shop, but one filled with happy memories of her and the family! This is a perfect gift for Christmas!