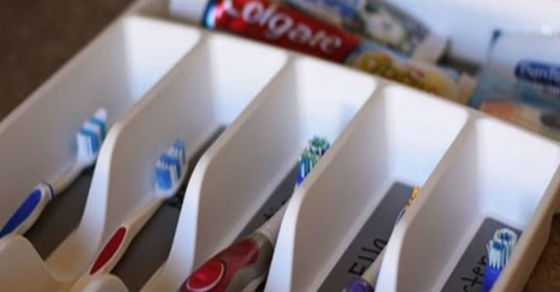 Spring is here and it means one thing: spring cleaning! Can you agree with me? It's time to clean your house and make it brand-new. But if you have super cleaning hacks on your house cleaning checklist, it will be super-easy! Let's check them out so this whole procedure won't be painful!
Don't forget, "not only will your spring cleaning be a breeze this year, but you might even have some spare time to enjoy the fresh air!"
Use a tension rod under the sink to double your cleaning product capacity.
This idea might be a little bit strange, but it's really effective. Just clean your paintings with the soft side of a bagel to remove years of dirt and grime.
Here is a super tip how to get rid of  countless germs: clean your kid's toys in the dishwasher.
 house cleaning checklist
If you wipe down sliding door tracks with a paper towel soaked in vinegar, they will look brand-new.
Coarse salt has a lot of advantages, for example, you can Remove tough food stains from cast-iron pans with it.
Use pipe straps to hang your utensils where they stay hidden at the same time and you can get to them easily.
 house cleaning checklist
If you spray a bit of vodka on your bed, the alcohol will kill the odor-causing bacteria.
Using a utensil tray to keep family members from using the wrong toothbrush is a great idea. Your home will be an organizational masterpiece, that's for sure.
Thank you for reading our article of "Your House Cleaning Checklist Should Definitely Contain These 12 Hacks"!
Advert