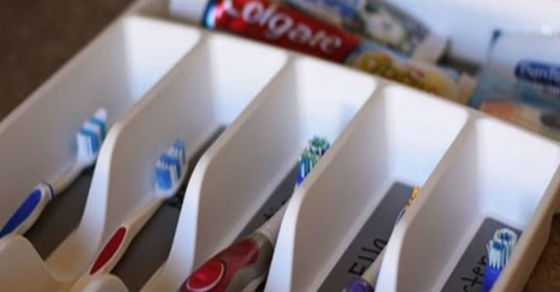 Spring is here and it means one thing: spring cleaning! Can you agree with me? It's time to clean your house and make it brand-new. But if you have super cleaning hacks on your house cleaning checklist, it will be super-easy! Let's check them out so this whole procedure won't be painful!
Don't forget, "not only will your spring cleaning be a breeze this year, but you might even have some spare time to enjoy the fresh air!"
Use a tension rod under the sink to double your cleaning product capacity.
This idea might be a little bit strange, but it's really effective. Just clean your paintings with the soft side of a bagel to remove years of dirt and grime.
Use an old pillowcase to clean your ceiling fan.
Here is a super tip how to get rid of  countless germs: clean your kid's toys in the dishwasher.
 house cleaning checklist