Bath bombs are the best in the world. We all love them. I mean, who wouldn't? They can make every bath feel different and refreshing, but they are all so expensive…
Recently I've had the pleasure and time of making some of the best DIY bath bombs I could find online, so I've compiled a list of the ones I liked the most!


1. Doughnut Bath Bombs
Who doesn't like doughnuts? Combine two of the best worlds! These are way simpler to make than they look!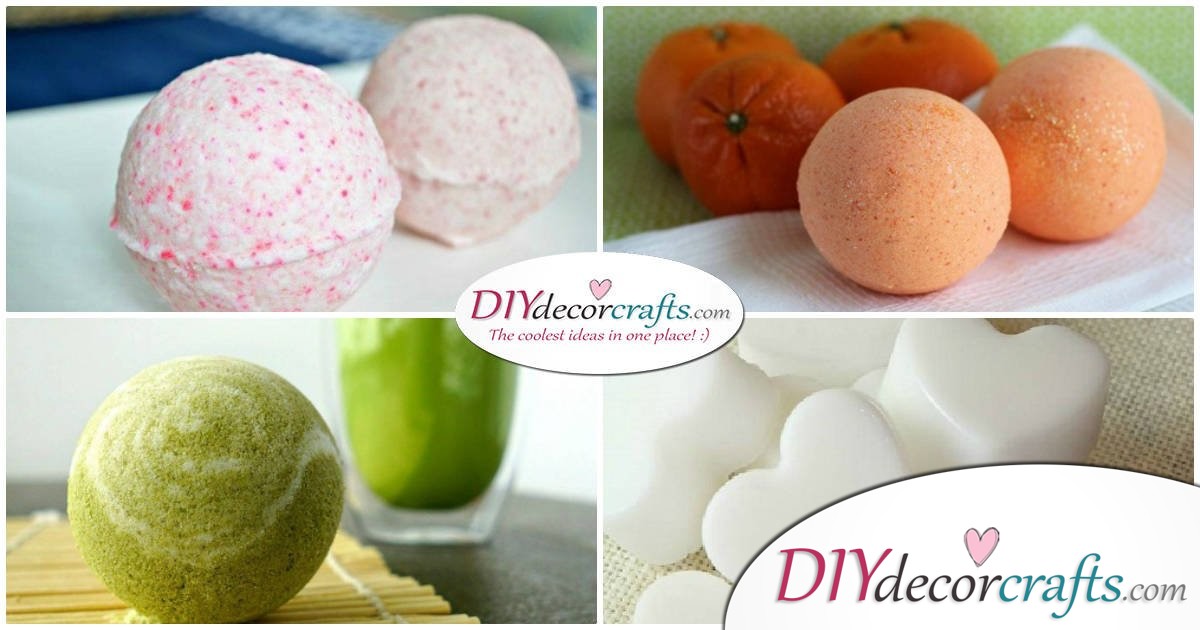 2. Rainbow Sprinkle Bath Bombs
These bath bombs are the perfect gifts for any occasion if you want to surprise your significant other, a friend, or just yourself.

3. Galaxy Bath Bombs
These bath bombs are out of this world! :D
Advert

4. Matcha Green Tea Bath Bombs
This particular bath bomb will do good for your skin and your mood!

5. Therapeutic Orange Bath Bombs
The color orange is a very therapeutic one. You should definitely make one if you want to relax your mind and body.

6. Cold and Sinus Relief Bath Bombs
Talking about relaxing and therapeutic… This will make your cold go away!

7. Pumpkin Spice Latte Bubble Bath Bomb
It looks and feels just as impressive as it sounds!
Advert

8. Strawberry
I know I shouldn't, but I just want to eat these. This is my favorite on the list.

9. No-Fail Coconut Oil Bath Bombs
As the name suggests, these are impossible to mess up, but the reward they give is priceless!

10. Mickey Mouse
If you're bored of the original, ball or cube-shaped delights, try this! Even the kids will enjoy this and want to stay in the bathtub for long!
11. Activated Charcoal Bath Balls
Don't be discouraged by the color of this specific bath ball recipe, it has excellent skin cleansing and acne removal properties!
Advert

12. Lavender Coconut Oil Bath Melts
These heart-shaped bath melts are the perfect gifts for your significant other, your parents or friends!

13. Winter Wonderland Bath
These will leave your skin with a wintery, refreshing pine scent after every use! It's not only effective during the winter!

14. Citrus Bath Bombs
Would you rather have a summer scent on your skin? Try these! :)

15. Himalayan Sea Salt Bath Bombs
Let's end this list with another summery bath bomb recipe! It's perfect when you go traveling, or just want to feel the sea on your skin.
Advert
Thank you for reading our collection: 15 Homemade DIY Bath Bombs! I hope you found something you'll like!
Make sure to share some of your favorites with us in the comment section!
Advert