Sometimes winter strikes our budget really recklessly, making us spend a fortune on heating. With these tips, it is guaranteed that you can reduce these costs and you will be happy to see the amount on your next heating bill.

 1. Aluminum foils behind the radiator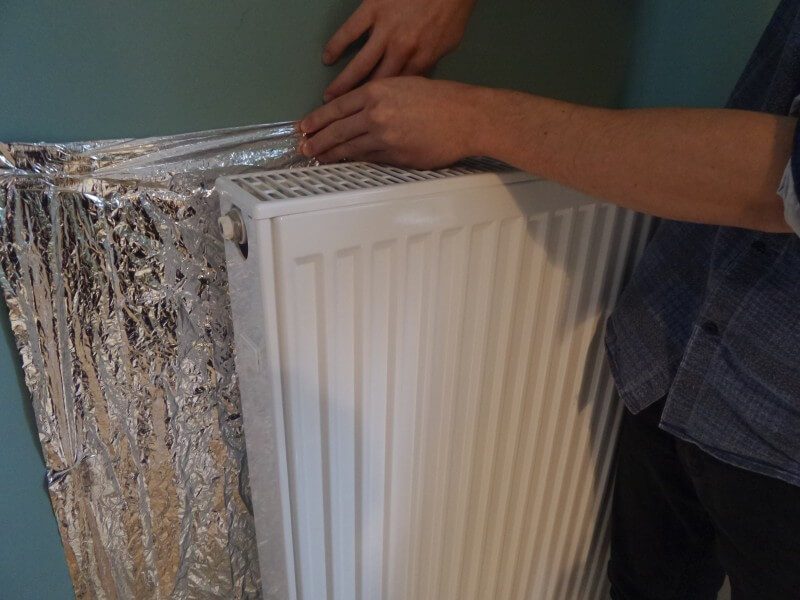 source
 Make sure you spread a great size of aluminum foil behind your heater. Do not do this with any other substances because they might catch on fire. This way the heat won't be absorbed by the wall but reflected by the foil. This way by using a lot less energy your room will be at the same temperature!