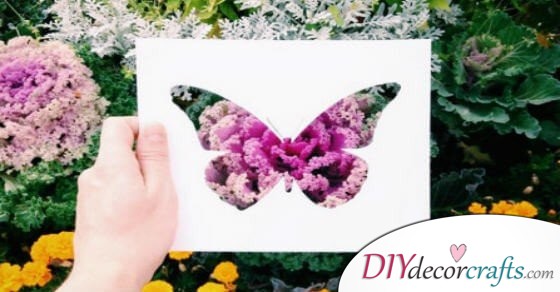 According to many people,  the artwork of Nikolai Tolstyh (who is a creative Instagram artist) is collaborative, since he uses the natural beauty around him to colour his pieces -and  of course, we mean that literally. His artwork is a good example for everyone, that sometimes you need simple things to create beautiful masterpieces. 
Tolstyh cuts out the silhouettes of various animals from white paper and then hunts down the perfect backdrops to fill them in.
You can see, he usually chooses backgrounds that resemble the natural colouring of the animal.
He used fallen leaves to mimic the feathers of this little owl. It looks really cute!
Tolstyh invites us to see our surroundings in a totally new way by placing the outlines over natural backgrounds.
The idea is relatively simple, Tolstyh is inspired by the beauty of nature. "I was inspired by nature," he says, "and its colors [and] unusual textures. If you use your imagination, you can easily see a fox in [a] yellow bush and [a deer in tree branches]."
Where he holds the paper, the images change in texture, colour, and pattern. What a simple, but great idea! The best thing is that you can even try it out!
Here is a lovely lizard, from the creative project.
Tolstyh's art challenges us to take stock in things that we normally take for granted. Do you agree with this statement?
Don't hesitate to do a similar creative project! You will be really popular with your photos!
 Finally, here is a deer in the forest.
You can see more of Tolstyh's cutouts, as well as plenty of beautiful photos from his walks through nature, on
Instagram
.
Thank you for reading our article of "This Creative Artist Uses The World Around Him to Colour His Artworks"!
Advert