There is no need to explain why braids are so popular nowadays. What is more, braids are always trendy and look pretty on everyone. You have probably imagined yourself with a beautiful braided hairdo, but it seemed too difficult to make. I have good news: most of these braid hairstyles are easy to make and anyone can do it. So let's discover 5 fascinating ideas and start practicing today!
You don't need to always grab your hair curler or iron when you would like to have a unique look. Be brave, try out different techniques and enjoy the absolutely gorgeous result!
1. Braid-Wrapped Ponytail
You can wear this beautiful hairstyle every day, but it is perfect for a date or a night out at weekends as well. It is very simple to make and once you've tried it out, you will make braid-wrapped ponytails more frequently.
First of all, brush your hair free from any tangles. It is an important step.
After that, just gather the top portion of your hair, and secure it with a ponytail holder.
Your next step is to put the bottom portion of your hair into a simple braid.
After wrapping the braid over the ponytail holder, why don't you finish it with a lovely pin?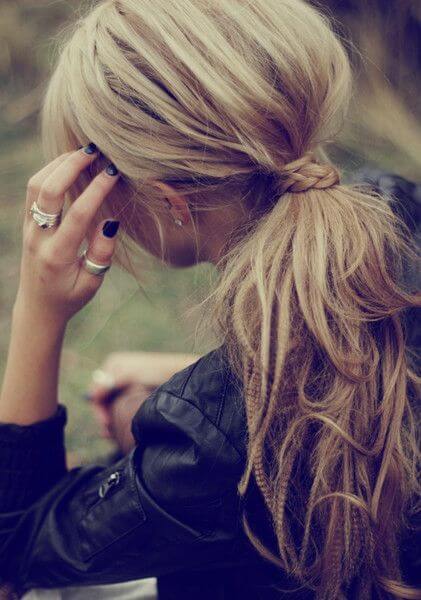 2. Waterfall Braid
This waterfall braid hairdo is absolutely gorgeous, so once you should try it out!
Make sure your hair is not tangled before combing it.
After that, part your hair on its natural side.
Part your hair section into 3 equal sections.
French braid for 2-3 inches (5-7cm), and after that drop the top section of your braid.
Always pick up a new hair section from directly behind where you've dropped the top one. You should simply use it as the new section of your French braid.
Do the previous two steps again and again, until you reach the other side of your head. You can secure your masterpiece with bobby pins.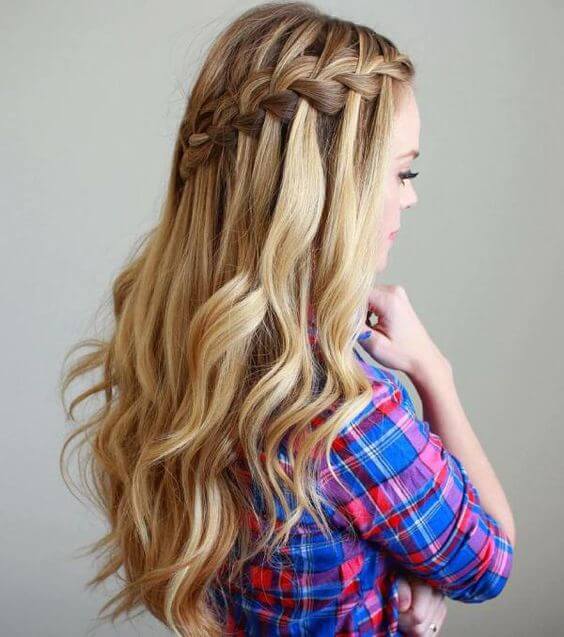 3. The Braided Bun
It is time to turn your ordinary bun a little bit more unique. What do you think?
First, brush your hair, try to avoid tangles.
Separate your hair into three sections. Be careful, the middle being should be the largest one.
After that, French braid the middle section and secure it with pins in a circle.
Before wrapping around the middle braid in opposite directions from each other, French braid the other 2 hair sections as well.
Finally, secure it with some bobby pins.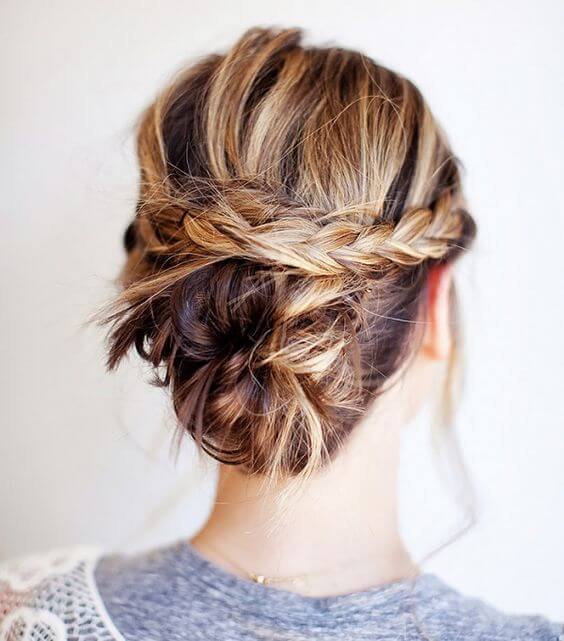 4. Elegant Updo
Here is a fascinating idea how to sparkle on special days.
First, comb your hair without tangles.
Then gather all your hair into a ponytail on the top of your head.
Take a hair section, and drop it off to the side.
After that, make a simple ballerina bun on top.
Don't forget to braid the section that you left out.
Finally, wrap the braid around the bun, and secure your beautiful updo with some bobby pins.
First of all, brush your hair.
Take a piece of hair from the top of your head, and split it into three strands.
Your next step is to cross the right strand under the center strand, and then cross the left strand under the center. Repeat this step.
Continue on the next side after taking a section from the side to add to one of the strands. Try to pick up small hair strands every time.
Use an elastic band to tie off the end of your braid.
To finish your Dutch braid updo, twist the bottom of the braid around itself into a bun, and pin in place.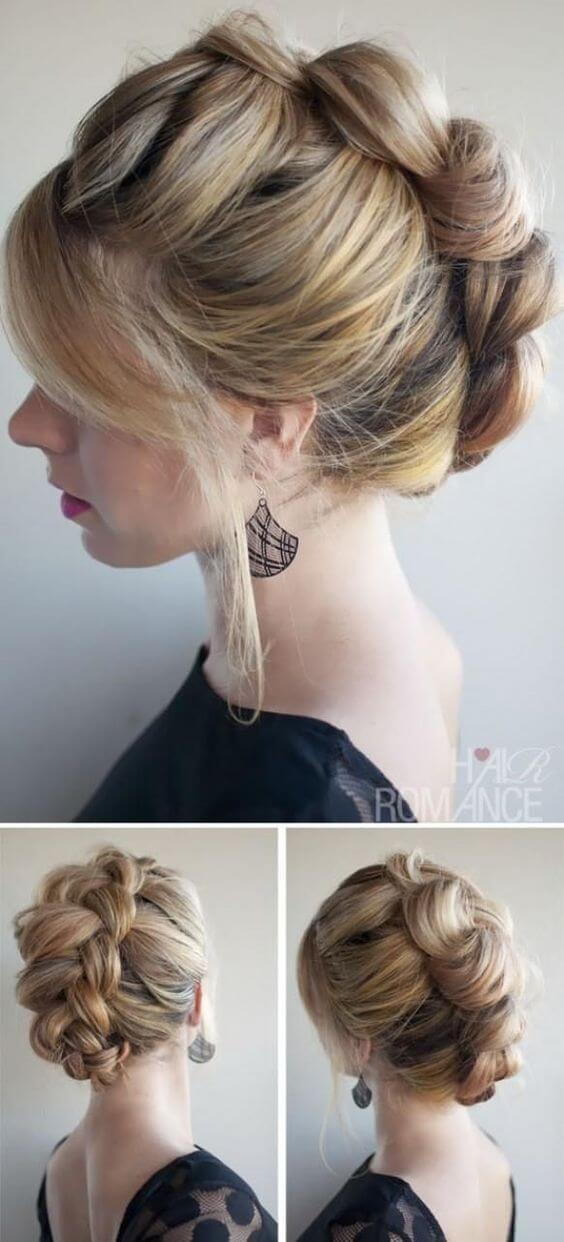 Advert