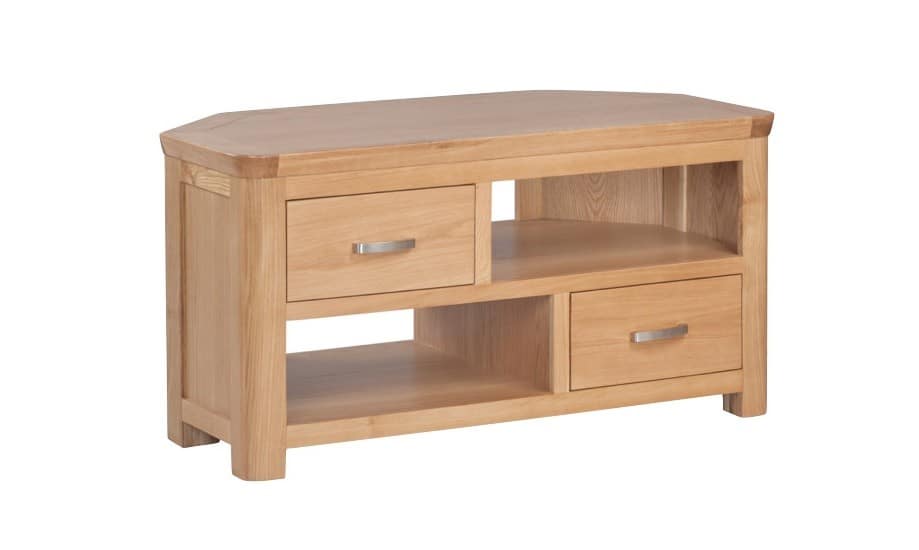 Advert
A corner TV stand is one of the more popular modern methods of setting up your media centre at home. It means everybody has an optimal viewing angle during family movie nights, gaming sessions with your friends, or watching your favourite team let you down once again. But, a TV stand can be much more than the centre of entertainment, and although they can look good by themselves, you should still look at ways you can decorate your corner stand to make it stand out in your living room. Here are a few ideas to make that happen.
Install a soundbar
Simple but effective, installing a soundbar to go underneath your TV will not just improve the look, it will also transform your viewing experience. A quality soundbar will create an immersive atmosphere, which is perfect for film buffs or gamers, while also making sure you hear every whisper, footstep, or rustle while you're catching up on your favourite TV programmes. Choosing the right soundbar is easy enough, too, as you can look for something that matches your existing decor and house style, especially if you want to cultivate a modern aesthetic within your home.
Hide the hardware
Depending on which type of corner TV stand you have, there's a chance there are a few unsightly features. Usually, these are cables from your TV box, consoles, speaker system, and the TV. One effective way to decorate your TV stand is to hide everything that looks out of place. Although cables are crucial, you don't want them hanging around behind the TV or along the floor, so look at cable management systems that will keep everything out of sight and make it easier to find the cable you're looking for if you need to change an HDMI lead to stream something from your laptop.
If you want to add some personality to your stand and hide any nicks, scratches, or drawers that you won't use, you can also place a decorative table cloth over it.
Prints and pictures
If you're someone who loves TV, games, and films, you can decorate your corner stand by showing this off. Sometimes, it's not about what you put on your TV stand, but what you put around it. Hanging photographs or prints of your favourite things, such as family photos, artwork, or even posters from your favourite movies will bring the area together. It creates consistency and gives your corner TV stand some personality while still leaving enough space for other decorative items.
Paint it
Ideally, you will choose a corner TV stand that matches your existing decor. But, whether because of budget constraints or availability, this isn't always possible. You shouldn't have to accept an out-of-place stand, though, and if you want to make it blend in with the rest of your home, you can paint it to match the rest of the furniture.
You may need to speak to a professional to find the right colour to match, but once you do, you'll have a simple way to decorate your corner stand. If you want to take this a step further, you could paint it an entirely different colour to make it stand out and grab everyone's attention.
Fill the space
Most TV stands are simple while still being stylish. However, there are a few models out there that take a maximalist approach. Besides space for the TV, they also come with shelves on either side that are simply begging to be filled. This is your chance to embrace your decorative spirit. A few of your favourite books will feel right at home, as will photographs of your family and friends. If you like to collect merchandise from an array of franchises, you can put this here, too. The beauty of filling the space is that you can change it and rearrange it whenever you feel like it, and this means you will keep your TV stand looking and feeling fresh to reflect your preferences and interests.
The space is there to be filled, so don't leave any empty gaps, as this will make everything feel lopsided or unfinished.
Picture Perfect
Finding the perfect decor can be the difference between loving your home and not loving it. If you pick the perfect decoration, you can enhance features you want to show off, while also hiding any mars or damage that may have occurred over the years. Whether you want to embrace the future or stick with something more traditional, there are plenty of ways to decorate your corner TV stand to complete your living room.
Advert