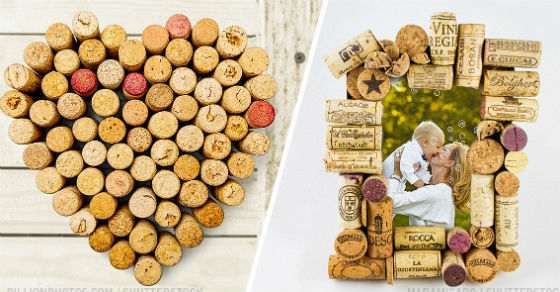 Don't hurry to throw your wine corks out, there are a lot of things you can make out of them that look nice, and can also be useful. Now you can check out 12 simple wine cork projects which will add some style and creativity to your home. So let's get started! 

A decoration in the form of a ball
As you can see a wine cork ball decoration simply looks stunning in a bathroom.
A heat stand
Corks can be really useful materials in the kitchen, let's turn them into a heat stand!
A jewelry organizer
If you need a cool jewelry organizer, don't ignore the following idea!
Stamps
Your kids will also adore these cute cork stamps! It's time to play! Of course, you can decorate birthday cards with them, too.
 12 Stylish Wine Cork Projects For Your Home