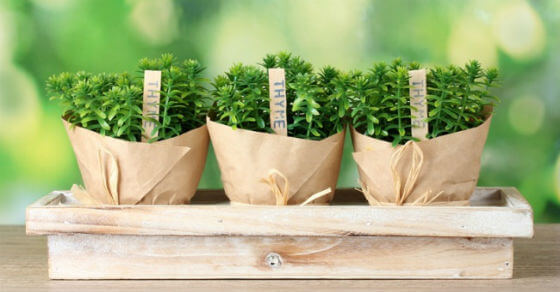 There is nothing better than a balcony, where you can grow plants and you can pull out some fresh vegetables and herbs from this gorgeous little garden whenever you want. Now it's time to learn more about them and explore which are the best vegetables that are perfect for your indoor garden!  Peppers
You can easily grow red bell peppers in containers or pots to spice up your meals. Make sure to choose a warm, well-lit place and one of the varieties recommended for indoor growing.
Carrots
Choose small varieties, and make sure to place the container in an area that receives tons of light. Keep the soil moist, but not soaked. Your carrots will be ready for harvesting in 80-90 days.
Extra tip: If you don't have any special pots or containers, you can also use plastic bottles with the tops cut off.
Mint
Mint can be grown out of seeds or starter plants on your windowsill or out on the balcony even during winter. Make sure it gets enough light and water it regularly. The optimum temperature is 68-77 degrees Fahrenheit (20-25 degrees Celsius).
Green onions
You will need good soil, adequate drainage, good fertilizer. First of all, put your freshly planted onions in a cool dark place, but later they're going to need a lot of light. The optimum temperature is 64-68 degrees Fahrenheit (18-20 degrees Celsius). Don't overheat them!
 12 Awesome Vegetables That Are Perfect For Your Indoor Garden