Do you want to make your workspace more efficient? Are you tired of getting your fingers dirty from the chalk using a blackboard?
Well, your worries are now over. With the advancement in technology, we now have a glass board (also known as clear dry erase board) available at our convenience. Perfect for schools, offices, hospitals, kitchens and almost every place, these boards add an aesthetic touch to the room with great functionality.
Why Glass Boards?
You may be wondering why clear dry erase boards are a step up from the traditional blackboards.
Let us tell you.
One of the best features of glass erase boards is that they are very resilient to staining. Even after regular and intensive use, these boards do not show any signs of staining.
Certain glass boards come with a magnetic surface, allowing you a range of possibilities to present your data in a creative way.
The cleaning process is very simple and easy. All you need is a dry cloth to wipe off the surface of the board and you are good to go.
Traditional Boards Vs Glass Boards 
The traditional boards, found mainly in schools and offices, were pretty useful in the past. However, glass dry erase boards have, nowadays, completely shifted the market trend and are taking an edge over the traditional boards.
But, what makes glass boards a better choice?
Glass dry erase board is more durable than a traditional board. Since they are made from tempered glass, it is virtually impossible to get scratches or dents on the surface of the board. A glass board, however, is not as sturdy as a traditional board.
Advert
One great feature is that the life of these boards is generally very long. It is believed that a glass board can be kept alive for as long as you maintain it. Therefore, it is a better option than the traditional board.
The clear dry erase board offers a convenience level way higher than the traditional board. It is very easy to clean and erase the written stuff on the board because it is made of non-porous glass material. This also means that these boards are free of marker stains because of its surface.
The only downside of a glass whiteboard is that it is significantly more expensive than the traditional board. We still feel, however, that it is worth the money.
Types of Glass Dry Erase Boards based on Features and Installation: 
1. Based on Features
Found in offices, these magnetic boards are useful if you want to make your presentations more creative. For instance, you can stick up notes on the board due to the magnetic feature. These are also more durable than standard boards.
Non-magnetic glass boards 
This kind of board is usually found in schools. Since the primary purpose is to write, a costly magnetic board does not worth a while in such places. Hence, a non-magnetic board is a perfect choice for schools and classrooms. Boards that have melamine or have painted surfaces are available in the non-magnetic line of these boards
2. Based on Installation
As the name suggests, the floating glass board hangs on a wall but shows no signs of support, giving a very sleek and aesthetic look to the room. There are no bolts or standoffs to be seen, just a board floating in mid-air. These are the perfect addition to a modern office.
Standoff glass whiteboard 
A variation of a glass whiteboard has a different style and vibe to it. Supported by steel standoffs, the clear dry erase board can be easily mounted on a wall with the help of the standoffs. This variation is a bit sturdier and a bit safer than the floating one.
Add some portability to an amazing invention, the glass whiteboard on wheels is one of the best variations to be added to it. It makes work easier as you can move the board around rather than keep it one spot. If you want to show something to your coworkers in the office, it is much easier to simply roll the board out to their rooms.
Variety in Glass Boards having different characteristics
Glass erase boards can be found in many different styles now. Since they add an aesthetic touch to space, developers have incorporated different styles in the glass boards.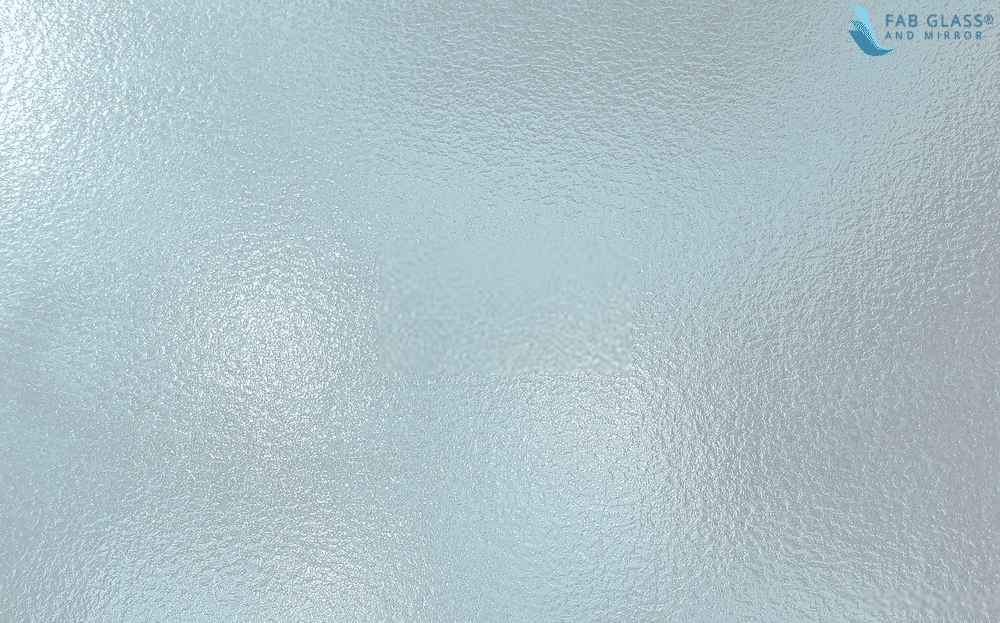 Advert
The functionality of the frosted glass board is the same but the design is somewhat changed. It receives a translucent finish. That is why it's named as frosted finish to the board. This makes the board look a bit cloudy from the inside and gives you a nice background for anything you want to write on the board.
These are the standard clear dry erase boards with a clear background. People who like simplicity and minimalist design should go for clear boards.
These boards are usually found in offices and sometimes installed even as windows. The transparent glass writing board adds a very elegant touch to the room.
The new feature of the glass whiteboard allows you to get a colored back. This adds a bit of creativity to the board and makes it more fun to use. However, make sure to choose a color that compliments the color of the markers you use.
Where Can We Use Clear Dry Erase Boards?
Goes without saying, the level of productivity a glass board adds to the workplace is unparalleled. You can write down important tasks, present data to your colleagues, and simply keep important questions in front of you to ponder upon. A glass erase board is a must-have for an office.
A glass dry erase board is not strictly for work. You can use it for aesthetics as well. A wonderful idea to use this board at home is by adding a daily quote on it. This would add a positive vibe to your home. You may use it in your kids' room to boost their learning process. Moreover, the elegant design of the board will make the ambiance beautiful.
Glass boards in schools and colleges are also one major use. Since the clear dry erase boards are cleaner and easier to use, they are much more convenient than blackboard or whiteboard. You can avoid getting chalk all over yourself with the more convenient board.
Other places where you can make effective use of glass erase boards include hospitals and home workspaces. You may also use them as a projector in an event.
Accessories for Glass Boards
There are a few accessories that you would need to make effective use of your glass boards and to maintain it regularly. Some of them are:  
Markers- to write on a board
Magnetic Marker Tray- to stick it on a board to store your markers
Eraser- to erase the board
Board cleaner and wipes- to keep your board neat and clean
Sticky notes- to note down important content and stick them on boards
You can also get accessories like magnet buttons, taps for whiteboard, maps, and charts for your board to make the best use of it.
Ease of Maintenance 
Maintaining a clear dry erase board is crucial to keep it looking new for years and adding to its life. Here are a few maintenance tips for you.
The glass board needs to be cleaned regularly if you want to avoid getting the board permanently stained. For this, you will need to use a DIY spray or a commercial board cleaner. The latter is easily available in the market.
Spray the cleaning solution on the board and wipe it off with a clean microfibre cloth. This is essential after every use of the board.
Advert
For stubborner stains, you will need to put in some extra effort. You can use DIY household cleaners for this purpose as they are much stronger in terms of getting rid of stains. Vinger, baking soda, and lemons are the best home cleaners. Avoid using cleaners that contain abrasives or paint removers.
Removing marks and scratches 
Getting rid of scratches can be very tricky. A simple way to get this done is to draw over the scratch with a dry erase marker. Once the marker dries up, use a microfiber cloth to wipe off the marker.
Things to Consider When Buying a Glass Board 
There are certain factors that you need to consider before buying this board. Since it is not a tiny investment, you should work out what exactly your needs are.
The following things, we believe, are some important aspects you should go over before purchasing a glass dry erase board.
Do you need a board for the school, office, or a kid's room? How often would you use the board? Decide usage then choose from various glass types.
Accurately measure the area where you want to install a glass board to avoid any complications later.
You would not want a board that takes over the entire room. Rather, get one that complements the look of your room.
Do not end up buying a colored board that does not suit well to your style or your room.
There are certain types of glass erase boards available which we have mentioned above. Each has a unique design. Get one that fits in well with the kind of work you want to use the board for.
How easy is it to install a glass board 
Installing this board is a simple and quick process. Follow the steps below to DIY install this board perfectly without spending money on labor.
Step 1 
Get a paper that has the same dimensions as the board.
Step 2
Keep the paper wherever you want to mount the board and mark the edges. This is where the board will be placed.
Step 3
Next, you have to drill holes at all the marked edges. For smaller boards, two holes would be necessary. But for bigger ones, you need to have two holes at each edge.
Step 4 
Screw in the wall anchors in the place of the drilled holes.
Step 5 
Screw the standoffs into the wall. Make sure they are firmly installed as they will provide support to the glass board
Step 6 
The standoff comes in three pieces. An anchor piece that goes into the wall. Threaded stud. And a washer that covers off the anchor piece and a standoff cap that goes towards the board.
Step 7 
Now that the structure is ready, you can hang the glass dry erase board over these standoffs. Get some help while hanging the board to avoid any accidents.
Voila! It's all done!
Safety Measures 
Hold the board safely when installing it. It may fall off and break.
Wear gloves when removing wall mounted boards. The magnetic variation of the glass boards may have sharp metal edges at the back. These become exposed when you are taking off the glass boards from the wall.
Avoid hitting the board with any object. It may result in the breakage of the board.
Order a Glass Erase Board Online
To avoid the hassle of exploring various stores in search of the desired glass board, order your custom board online. Fab Glass and Mirror is my best recommendation for this as the company is a renowned and trusted manufacturer and seller of glass products throughout the US.
Wrapping it Up
Glass boards are a truly amazing invention that has brought a huge change to homes, offices, and schools. Since it is a big investment, we suggest that you go through all the things we mentioned to become clear on what kind of glass dry erase board you require.
Advert