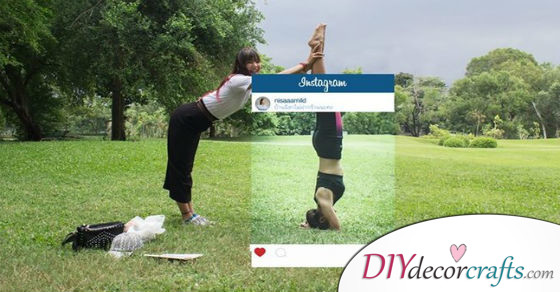 Instagram is a popular social network and an awesome platform for people who want to become famous with their outstanding photos. You have probably scrolled through those seemingly perfect photos on Instagram and said:"Why doesn't my life look like that?" Well, you can also do it, you just need to be creative! Let's discover some fascinating Instagram pictures! 
This collection can be your first lesson in photography and if you have a closer look, you will see that it is lack of objectivity. It is an idea from a Thai photographer Chompoo Baritone, who recreates Instagram pictures to reveal what's really happening beyond the square.
source
Her reimagined photos include some real-life clutter. What an amazing idea!
source
creative Instagram pictures