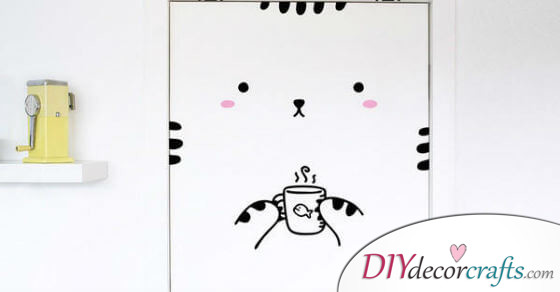 Many people are fed up with boring doors or just want to make some changes with door parts, but don't have any idea. What's more, it's time to find more creative solutions inside your home. The following idea is especially for people who adore cute things and adorable animals. Let's learn more about this brand-new home decor tip! 
There is no doubt that doors are not exciting elements of your home. Let's give them a function and make them cute with some decals!
That's the idea behind Etsy user MadeofSundays' wall and door decals, which transform boring doors into adorable (a-door-able…) little creatures.
The best thing is that these decals work on pretty much any kind of door. If you have black doors, choose white decals!
source
 the cutest door parts
What is more, you can peel the decals off without damaging the paint. So no problem if you get tired of cuteness and want to remove this super-cute decoration.
source
As you can see, they come in a variety of insanely cute styles!
Believe it or not, they even have awesome names. This little guy's called Tofu. How do you like it?