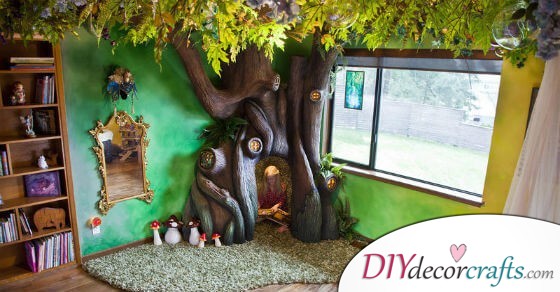 Did you get jealous in your childhood when you saw people on TV with incredible bedrooms or "dreamhouses"? You even wanted to do everything to get a cool room and begged your parents to give your room a makeover. A little girl's dream came true, because his father listened to her and built her daughter a fantasy room. You need to see this to believe it!  Here you can see the old child room. Plain, uninspired, and drab.
So her dad decided to sketch out an amazing room plan for his daughter and got to work.
Of course, he measured out where everything needed to be in order to build it correctly. He wanted to make it perfect.
After that, he began crafting a steel skeleton.
Steel rings were used for the branches.
 Dreaming Of A "Dreamhouse"? This Little Girl Has An Own Dream Room!