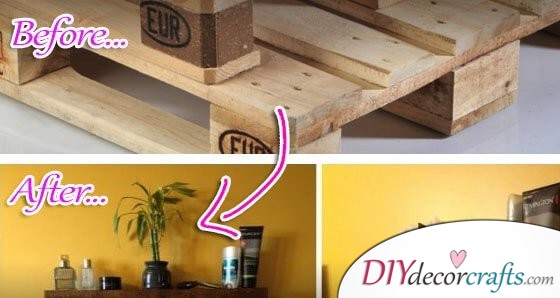 Would you like to keep handy your things in your bathroom, but you have so little space to store them? Now you don't have to make a choice between beauty and functionality! We present you the best bathroom renovation ideas which will definitely make your life easier.
A novel way to hang your towels
Well, the authors of this blog are clearly not content with boring old designs. What about you? Are you wondering about a bathroom like this? Check out the details!
Impressive DIY wooden shelves
You'll find an easy-to-understand master class for creating such items on this site.
Stylish hanging baskets
You can store your bathroom accessories in these lovely hanging baskets. More details here.
Ingenious bathroom storage idea
Check out this blog for more extraordinary yet practical ways to have the best storages!
 15 Bright Bathroom Renovation And Reinvention Ideas You Shouldn't Miss