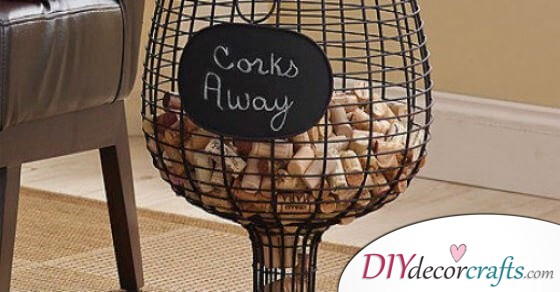 It is said that wine has the power to make 100% of all things better. This article is especially for creative people and who can drop more than zero dollars on wine every week. Here you can discover the most fascinating wine gadgets you can't find in wine stores. We have good news for you: you can make some of these items on your own as well! 
This wine glass avoids committing crimes against humanity by never spilling. Isn't it unbelievable?
What about this wine dispenser? Unfortunately, it costs about $6,000 but looks really cool.
Do you love this cute cork holder? You can make this lovely decoration on your own as well! Of course, you can make a smaller one, which can be a super present. Collecting wine corks is always a good idea because you can make really good crafts from them.
source
 12 Great Gadgets For Wine Lovers That You Can't Find In Wine Stores