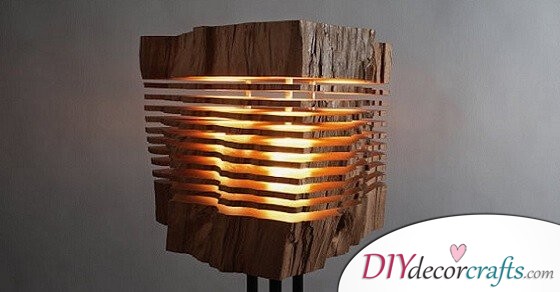 He wanted to throw the log into the fire, but then he had an extraordinary idea. This designer turns firewood into beautiful lamps.
There is nothing more romantic than a crackling fire in a fireplace. The beautiful flames cast a cosy light into the room while they are hungrily chewing on the fire logs. Feeling how the warmth of the little flames revitalize your cold hands and feet, is the most comfortable feeling in the whole world. Drowsily you watch how the flames turn the firewood into glowing ashes and you couldn´t feel more at home. A little bonfire on a summer´s evening is perfect for storytelling, roasting marshmallows or making s´mores. Fire has always been fascinating, but have you ever looked closely at logs and wondered what else you could do with them, instead of feeding the hungry flames with them?
Paul Foeckler thinks that every piece of wood has its own beauty. One day the designer based in LA held an ordinary log in his hands and thought it was way too pretty to simply burn it. He was inspired for a lamps collection. Foeckler, head designer and founder of the online shop Split Grain, collected firewood in the forests of California and experimented with different cuts and splitting techniques.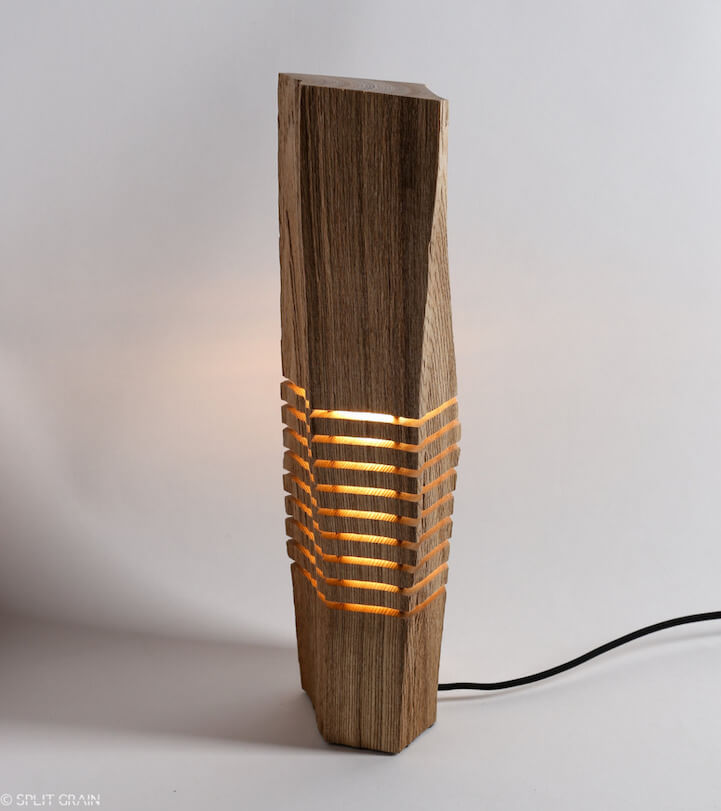 source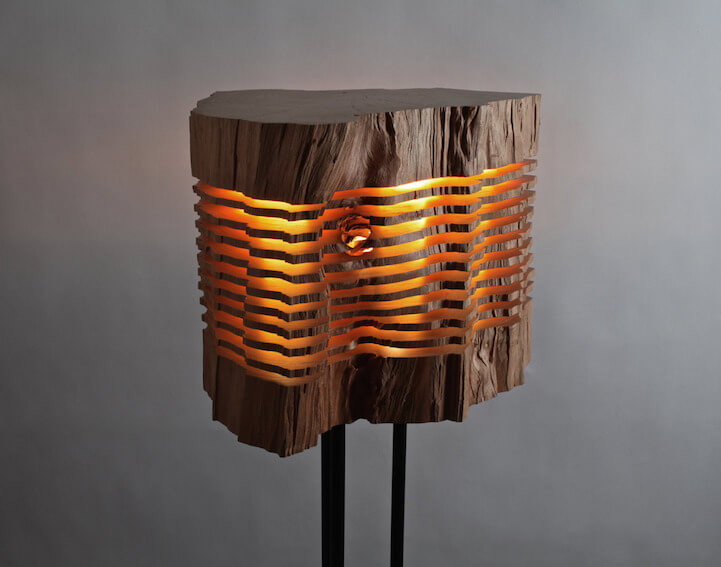 source
Foeckler searched for the beauty hidden within the logs, cut the wood with great precision into slices. Through splitting and sawing he was able to reveal grain patterns and forms which otherwise no one would have noticed.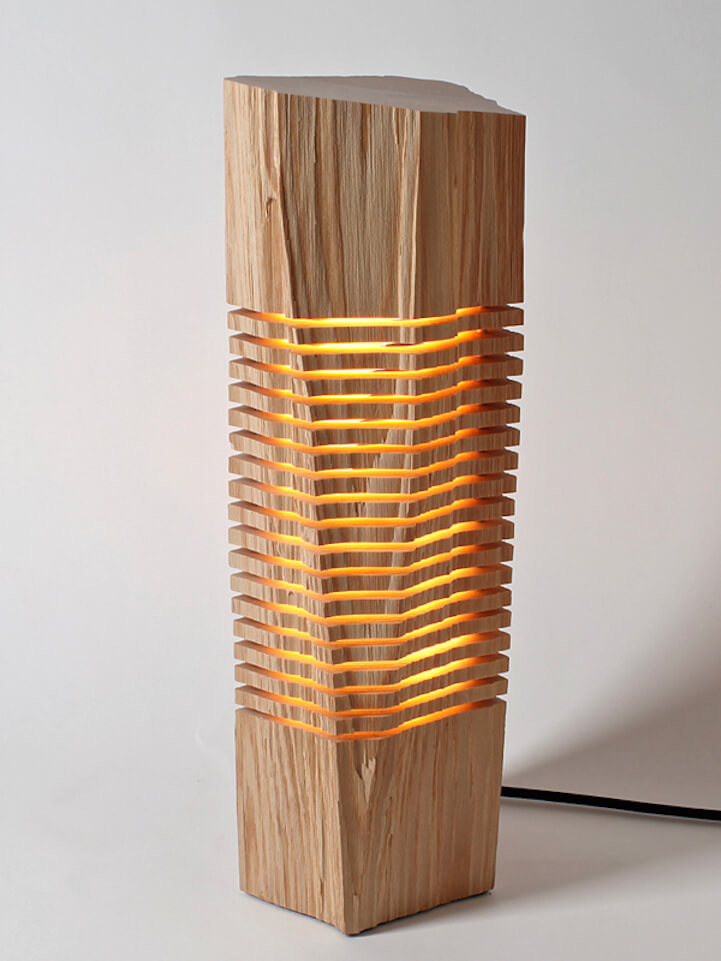 Advert
source
The designer explains on his website: "The repetition of slices heightened those qualities even more and the addition of light from within unlocked beautiful intricacies across the grain itself."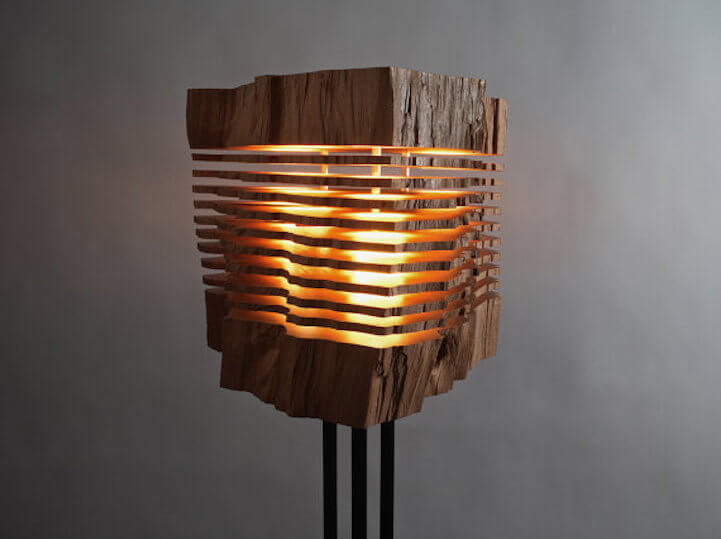 source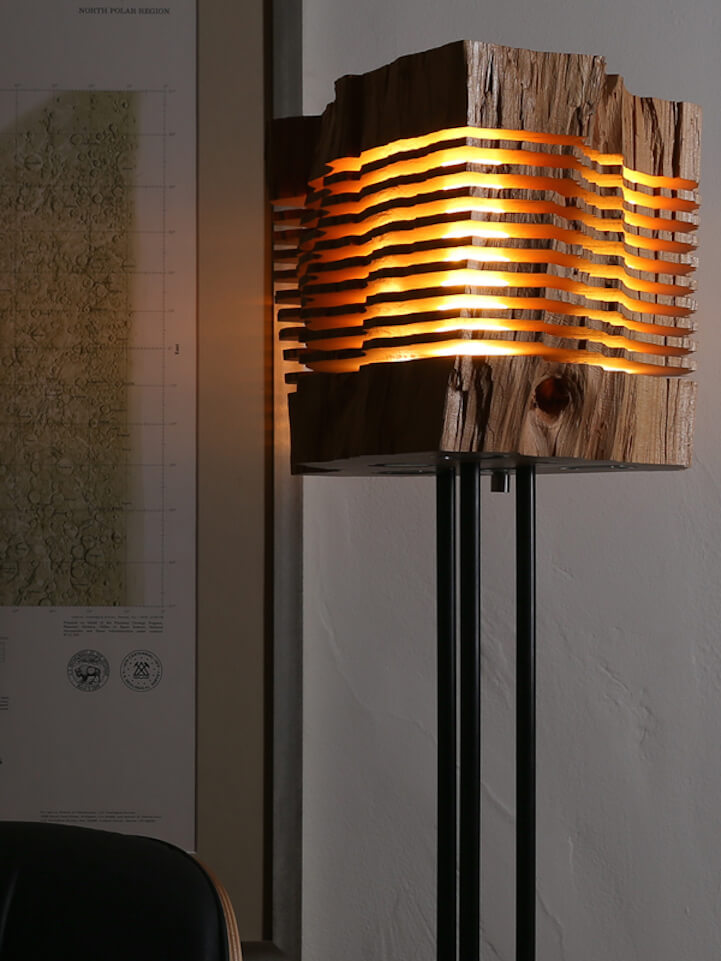 source
What good is it to find the hidden beauty in something, if no one sees it? Foeckler combined nature with contemporary design hoping people would like the lamps and decorate their everyday spaces with them. You can bring the beautiful lamps into your own house, as Foeckler sells his lamps on Etsy.


source
The lights are pluggable and shine brightly through the cuts in the wood. The lamps add a piece of organic nature to your home, yet they are stylish and modern. It is as if Foeckler found a way to capture flames inside firewood. The lamps of the Light Structures collection are truly an inspiration.

Advert
source
source
Sources: boredpanda
mymodernmet
Advert