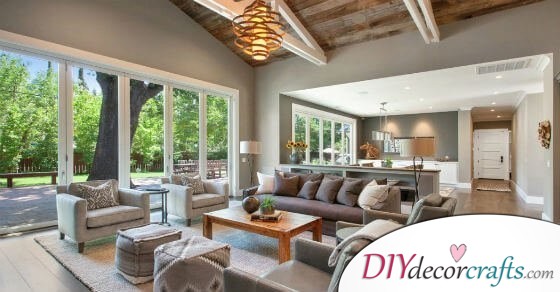 Many people dream of real home elegance, but they think it's too expensive, so they rather choose cheap options. Now, here is 10 fantastic ways how to make your home elegant on a budget!


1. Crown Molding – Details Matter

When it comes to decorating your home to look high-end, you should know that details are key. In this instance, our detail is crown molding. It has a lot of advantages such as brings the ceiling and the walls together and gives a complete, elegant look. Did you know that crown molding is relatively inexpensive?

2. Paint – Colour Matters

Finding the perfect paint colour is absolutely not an easy thing. It's good to know that there are certain colours which can add some elegance to your home: bold and dramatic or soft, understated hues. What's more, painting interior doors black is also a great idea.
 Thank you for reading our article of "Home Elegance: How to Make Your Home Look Elegant On A Budget"!