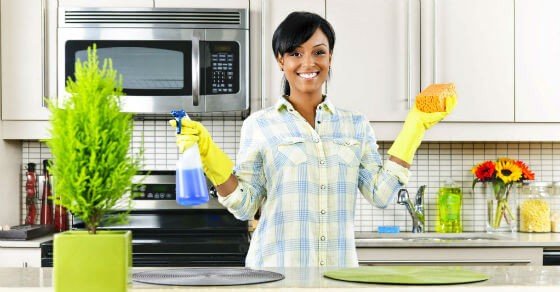 When winter is over, it's always time to start our ordinary spring cleaning project. If you have a super house cleaning schedule, dusting and organizing go much easier! Check out 15 awesome tricks and you will soon realize that your project doesn't have to be annoying! Good weather is also a great motivator! Let's get started! First of all, stay on track with this 10-day cleaning schedule.

Follow this checklist to get your bedroom feeling like an absolute oasis. Hm, it sounds good!
You can make toilet bombs at home, it will unclog your porcelain throne and clean perfectly.
Sprinkle dirty grout with baking soda and spray with vinegar. Let it sit for a few minutes and then scrub it away. Trust me, it's a real before-after photo.
Would you like to prevent dust buildup? Wipe your baseboards down with some all-purpose cleaner and finish with a once-over with a dryer sheet.
 Discover This House Cleaning Schedule For Spring! It Will Help You A Lot!