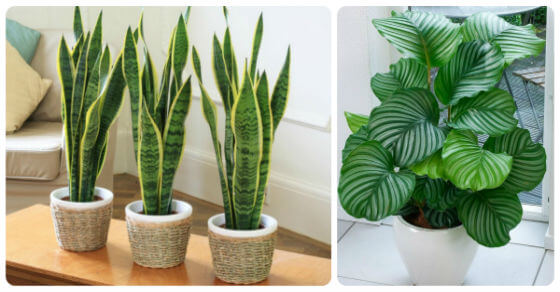 Fresh up the atmosphere of your home or even office with the best indoor plants that can survive the darkest corner, too! It's not a problem if there's a lack of sunlight because these plants are great in darkened rooms or in low light. You will soon realize that the beauty of the plants is in the leaves. Let's learn more about them!
Calatheas
Calathea likes darkened space and its patterned leaves make this plant a great decoration for any room.


source
Dumb canes
Diffused light is best suited for this plant so it's better to keep it behind a curtain. It's good to know that dumb canes look especially beautiful in spring and in summer.

source
Dragon tree
Have a personal piece of the tropics in your office. Always keep it away from direct sunlight!
source
Chlorophytum comosum
This plant is really popular because it's a very unpretentious. It can go without sunlight for a long time, and at the same time, it perfectly cleans the air.

source
Best Indoor Plants That Can Survive Even The Darkest Corner