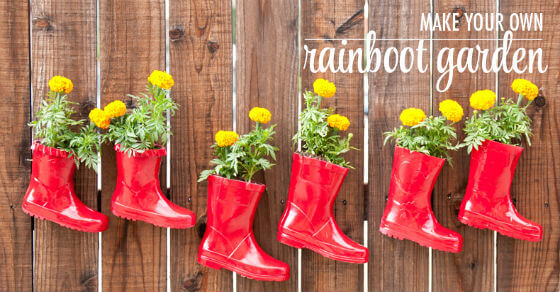 Your backyard and garden also deserve some attention. You should care about small details because they are important and can amaze everyone. Don't hesitate to give your backyard a complete makeover with these fun and easy ideas! It will become your favourite place full of vitality, colour, and liveliness.
Inexpensive Landscaping Ideas For Your Yard
There is no doubt that professional landscaping services could cost you a small fortune but  you should know that there are lots of cheap DIY ideas. The best thing is that most of them are useful and brilliant so don't miss them!
Project Source: stretcher
Do Not Let Old Stumps Ruin Your Garden – Make The Best Of Them Instead
Decorate your old stumps with beautiful flowers in your garden! Removing stumps can cost a lot of money.
Project Source: interiorholic
DIY Planters To Dress Up Your Garden
If you would like to dress up your gardens with colourful flowers, check out this creative tutorial and follow the instructions!
Project Source: bobvila
Build Your Own Back Yard Fire Pit From Scratch
Firepits are definitely a great addition to every front yard, back yard or garden so don't hesitate to create your own one! This detailed tutorial will show how you can do that!
Project Source and Tutorial: thegardenglove
 Give Your Backyard A Complete Makeover With These Fun And Easy Ideas