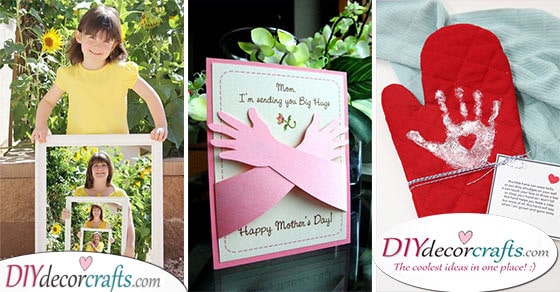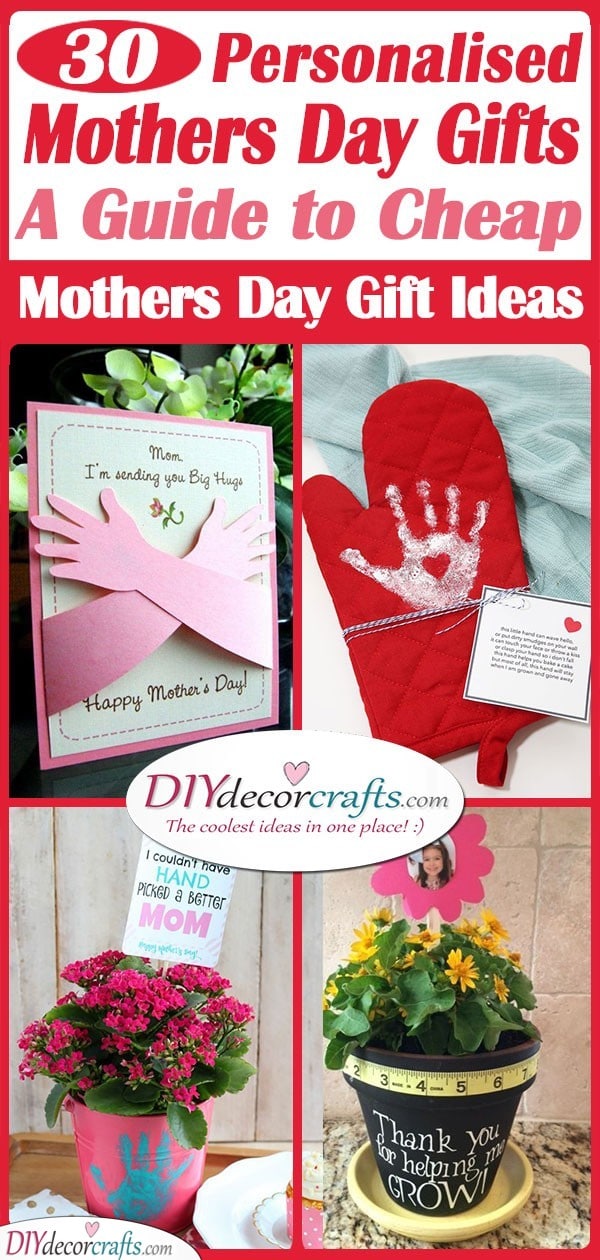 From the moment we are born our mothers are always by our side. They bring us into this life, raise us as they watch us grow. Whenever we have a problem, we know that we can always go to them for help. A connection between a mother and a child is unlike any other. It's no wonder that Mother's Day is such a huge celebration all over the world, everyone can express their gratitude and love towards their moms! Make sure you look through our 30 cheap mothers day gift ideas, to find your very own personalised mothers day gifts. Give your mom something special this year! She deserves it!
1. A Portrait of Generations – Special Gift Ideas for Your Mom
Create a heartwarming gift for your mother for this year's Mother's Day. Take pictures of each generation of women, putting their pictures in a frame, and have the younger generation hold that frame of them. Then take a picture of this moment. Use each living generation for this spectacular idea, just like in the example above!
2. A Beautiful Message – In a Cute Card
Send your mom a big hug and kisses with this cute card! Sometimes writing a heartfelt and honest message is the only present your mom needs. Tell her how much you love her and how grateful you are that she's your mother!
3. A Pot Plant – Something to Take Care of
A super adorable idea for Mother's day is to get a pot plant for her, with the message "thank you for helping me grow" written on the pot itself. This present is metaphorical, it's not the plant saying thank you, it's the child's thoughts, which express the gratitude for raising and caring for them.
4. Five Things – Cheap Mothers Day Gift Ideas
Handmade gifts draw a smile on peoples faces like nothing else in the world! It shows you put time and energy into making something special and unique for that person. Give your mother something adorable this year. Draw the shape of your hand on sheets of paper and cut them out. Tie them together with a string or a ribbon. Write down five reasons why you love your mother, one on each hand, then let her flip through the booklet.
5. Handprint Keychains –
Personalised Mothers Day Gifts
Make sure that the children are always close to mom! Make a keychain using the handprints of her children. Have the kids dip their hands into paint and press them onto pieces of plastic. Then cut out the plastic to create the shape of the hands. These cute keychains will draw a smile on your mom's face whenever she's locking the front door!
6. Popsicle Stick Frames – Easy DIY Crafts
If you're thinking about giving your mother a collection of family pictures, then why don't you try making popsicle stick frames? It's not only a cheap option but also super easy to put together. Gather used popsicle sticks, cover them in vibrant wrapping paper and glue them together. Place pictures of the family on these popsicle frames. Your mom will be able to place these on a wall or on her bedside table.
7. DIY Floral Letters – Gorgeous Gift Ideas
Create a floral centrepiece for Mother's day! All you need to do is create the letters of your mom's name or mom, and place floral foam inside the letters. You can stick flowers into the foam to ensure they won't wilt after only a day. These gorgeous floral letters will make a perfect centrepiece for your dining table on Mother's day!
8. A Heart of Buttons – Personalised Mothers Day Gifts
A few honest words mean a lot more than an expensive gift, and this present idea is a perfect example of this! On a wooden board or a canvas arrange an assortment of buttons to form a heart shape. In the middle of the heart glue or paint a message that is addressed to your mom. She will be able to use this great gift as decor!
9. Flip the Flap – Cheap Mothers Day Gift Ideas
This card is perfect for Mother's day! Create a cute flip the flap card for your mom. Draw a flower on a sheet of paper, on each petal write down a word which describes your mom. Create the same shaped flower, cut that out, and stick it on the other picture. Make sure you only glue the centre of the flower on the other, leaving the petals free. In the centre write "my mom is", she will have to lift each petal to see what words you used to describe her.
10. String Art Sign – For Your Mother
If you have a bit of time on your hands and you also love arts and crafts, then make this special gift for your mom! Create string art with the help of a hammer, nails and a wooden board. Align the nails to spell out "mom" or her name and hammer them into the board. Twist a long piece of string around the nails to create letters. After you're done with your letters, you can attach a few family photos to the top of the wooden board. Your mom will love this beautiful idea!
11. Spell it Out – Wooden Sign
Create a piece of decor your mom will proudly place anywhere in your home! Gather a collection of words which all describe your mom and align them so they spell out "mother" vertically. Highlight the letters which spell "mother" in a different colour to make it more visible.
12. Floral Footprints –
 Personalised Mothers Day Gifts
There are so many creative ways to use a footprint or handprint in art. Just take the example above, using footprints as flowers! Paint some grass, some green stems and leaves sprouting out of the ground, then get the kids to dip their feet in paint and press it onto the page to create flowers. A mother's greatest joy is to receive something handmade from her children!