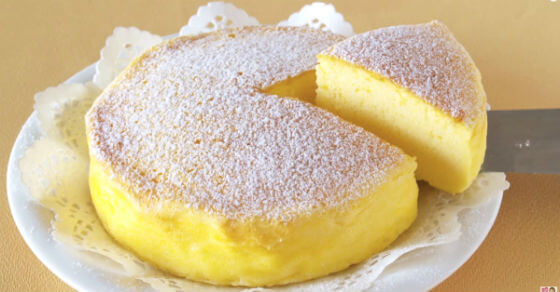 Are you in love with Japanese food recipes and adore easy cake ideas? Then this 3-ingredient cheesecake will immediately fascinate you! Don't forget, everyone gets a craving for sweets, but sometimes there's nothing in your house to feed the beast that is your stomach. That's why yo should check out the following recipe and grab those three simple ingredients.
This woman from Japan has shared a recipe for Souffle Cheesecake (also known as Japanese Cotton Cheesecake) from her very own kitchen. Believe it or not, in under five minutes, she will teach you how to make this cake with six servings. It might seem unbelievable at first sight, but it's true. Let's get started!
source
This dessert is very quick, easy, the texture and taste are like no other dessert. Now, you can surprise your family and friends with a mouth-watering souffle cheesecake anytime you'd like! The best thing is that it only requires three ingredients!
Ingredients you need
3 eggs
120 g (4.3 oz.) white chocolate
120 g (4.3 oz.) cream cheese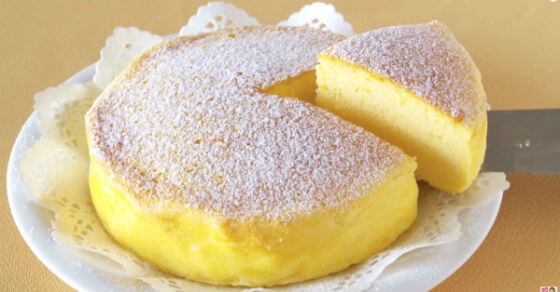 Are You In Love With Japanese Food Recipes? Don't Miss This 3-Ingredient Cheesecake