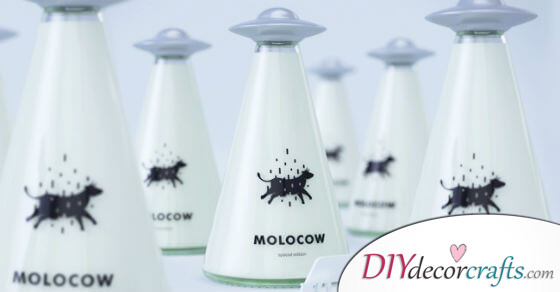 Packaging has become something of an art, centred on making the item attractive for buyers. Sometimes things are packed up so nicely that you already want to buy them before you're even sure you can make use of the stuff inside. Check out the most awesome and creative packaging designs we've ever seen!
Muffins
There is no doubt that it is a really interesting and funny muffins packaging. It can be a good surprise for men!
A sugar puzzle
This idea is simply genius! What do you think?
Pizza
If you don't want to touch your pizza, this idea is for you!
Butter with a knife
It's also useful at the same time! It will come handy during travelling.
Goldfish tea bags
Have you every seen goldfish tea bags? They are absolutely special!
Refreshing wipes
Because we always need some refreshing wipes in summer!
 16 Clever, Unique And Creative Packaging Designs That Are Hard To Ignore