Are you a busy person but adore handmade crafts? We have good news for you! There is no need a lot of time in order to create something interesting and unusual. If you don't believe it, check out 20 simple but brilliant handmade crafts to do at home! Your imagination and some makeshift materials can work wonders!
Let's say goodbye to tangled cords! Make a clip for your headphones.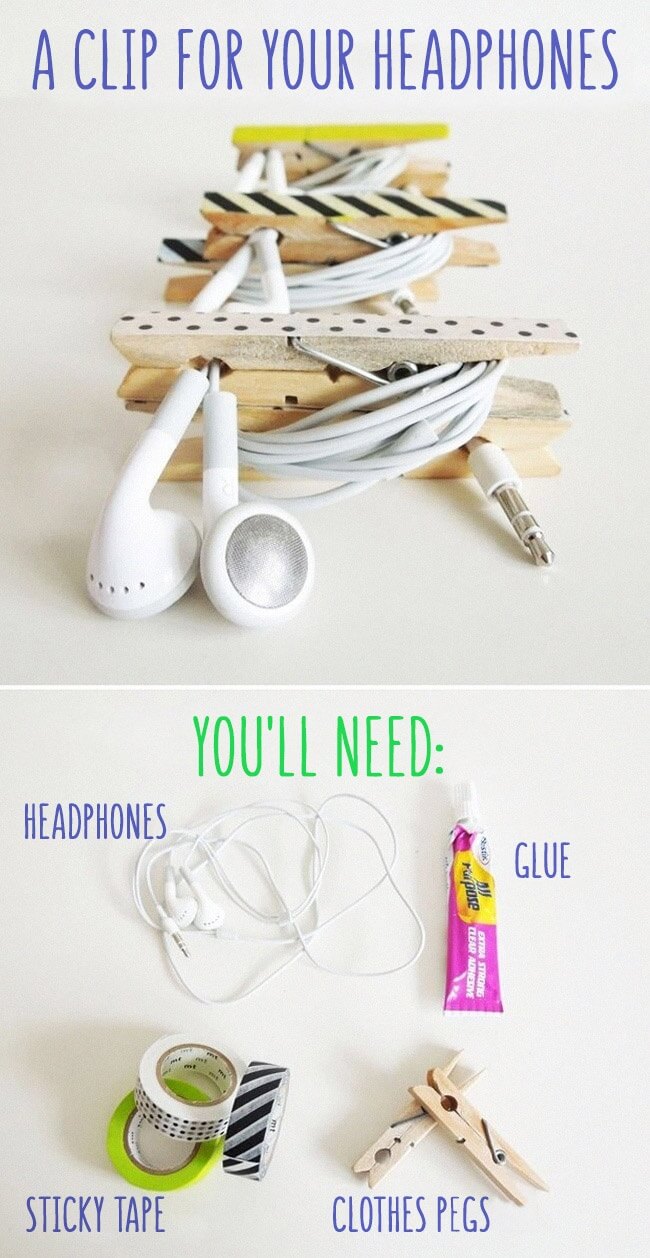 source
Use aluminum adhesive tape to decorate your old candles. They are perfect for parties!
What about turning your sweatshirt into an inspiring piece of art?
Click here to get more details.
You can easily make a creative bracelet using rhinestones.
There is no doubt that a leather hand-bound notebook is a great gift for any occasion!
Summer is almost here so it's time to re-style your old T-shirt by making a few cuts.

source
20 Simple But Brilliant Handmade Crafts To Do At Home
You will always stand out from the crowd wearing this beautiful hat.
Turn kids' alphabet letters into decorative ornaments for a refrigerator or a board.
Check out the instructions here.
You can make a crown for your kid using a toilet paper tube.
A leather strip nailed to the wall makes for a great minimalist hanger.
Yes, it's true! You can knit a scarf in just 30 minutes!
Watch the video and find out how to make the same one.
20 Simple But Brilliant Handmade Crafts To Do At Home