Summer is here so nothing can add the much-needed flair of freshness and comfort to your life than having an own swimming pool in your backyard! However, it might be expensive, but if you put some put some creativity, construction skills and patience to it, you can build an awesome pool. Here are 10 awesome yet easy to construct pool design ideas!
Galvanized Stock Tank Turned DIY Pool
This galvanized stock tank can keep the water super cool and fresh even during those hot summer afternoons. Follow the instructions below! ,
DIY Details : goodshomedesign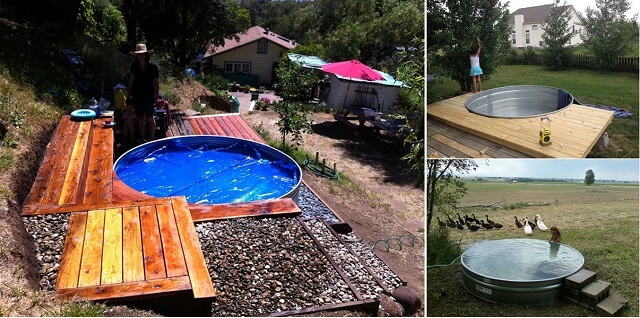 source
Pallet Outdoor Swimming Pool
Here is something that has not only got the luxury of a chilling and comfortable swimming pool perfect for the outdoors, but also comes with a lovely wooden deck raised about two feet high from the ground.
DIY Details : 101pallets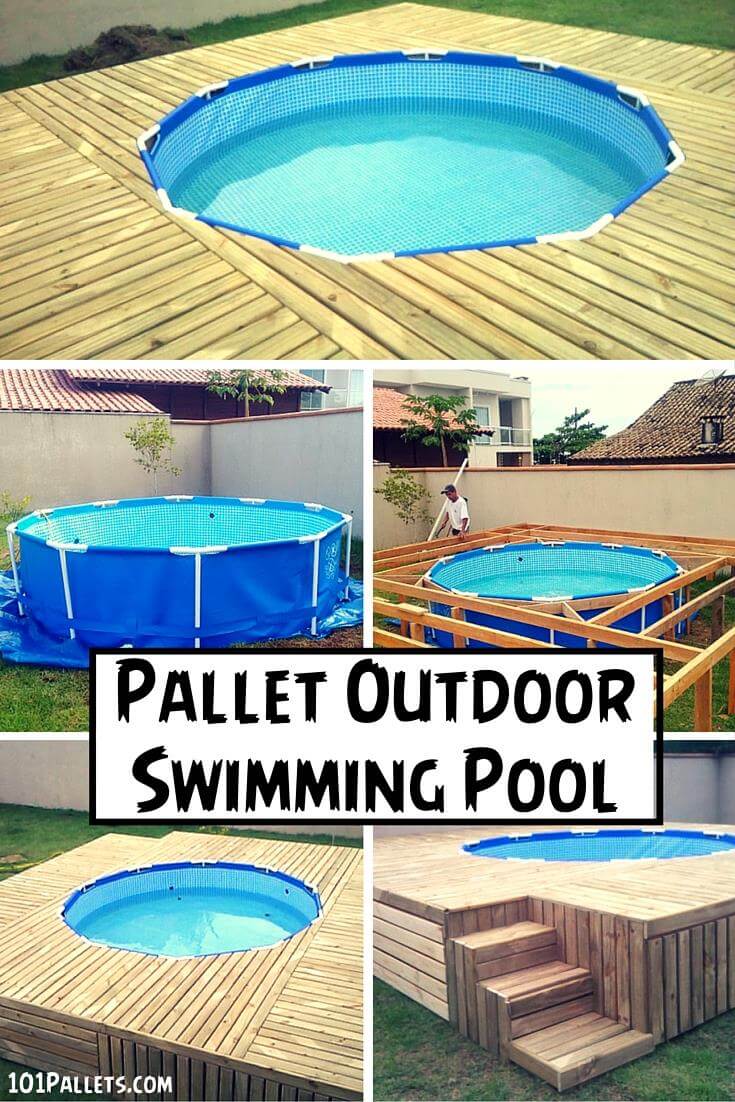 source
The Best 10 DIY Pool Design Ideas For Summer